Información general

Comentarios

Discusión
Arrow Trade
We present a unique product for analyzing the effectiveness of arrow indicators!
With it, you can process the signals of any arrow indicator, find out their effectiveness, collect statistics on successful signals, and select the best parameters — all these features are included in the settings!
The indicator works with the signals of the arrow indicators, forming signals from them. Arrow Trade collects signal statistics: the tableau displays the number and percentage of successful and unsuccessful signals. The settings specify how much to hold the position (in candles). If your indicator generates a signal with a delay, you can set the Shift Bars parameter to 2 for correct opening of trades.
Basic parameters:
Third-party indicator 1
On: Turns the indicator on and off
Third-party indicator: Indicator name
UP arrow buffer: the number of the buy signal buffer
The buffer is hands DOWN the number of the buffer signal
Statistics
The inclusion of statistics calculation: on/off
How many minutes to update statistics after
Number of bars to count signals: what number of bars to analyze
Number of expiration bars: how many bars should the position hold
Shift Bars: parameter for lagged indicators — 1 for signals on the current bar, 2 for signals on the previous one
We look forward to your feedback, thank you for choosing our product!
Los compradores de este producto también adquieren
Otros productos de este autor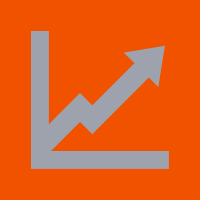 Arrow Constructor
Anton Nazarov
We present to your attention an expert who trades on indicators! It will become an indispensable assistant in building your trading strategy : it does not matter whether you trade manually or prefer to trust the work of robots — it will be useful for every trader. With it, you can test any arrow indicator , check the effectiveness of signals , and choose the best parameters for the selected instrument. The Expert Advisor trades on the signals of arrow indicators, processes any indicators th
30 USD