Información general

Comentarios

Discusión
It is recommended to hang more accounts for EA
Apart from the view of violent positions, this EA focuses on stable profits
Applicable varieties: AUDUSD, USDCHF, NZDUSD, USDJPY and other currencies with relatively stable trend
This EA provides chart parameters and quick close position buttons. The table text is spelled in Chinese and Pinyin, which is more convenient for Chinese people to watch. You can understand the meaning of variables simply by spelling. The account should keep more than 3000 yuan. If it is less than 3000, please change xiadanling to 0.01.
And Jiangjiang to 900, if not enough, you can use the cent account. If the amount of funds is large, it can improve xiadanliang, but please do not exceed 0.2, and Jiangjiang should not be less than 500.
"If EA's profit is higher than 50%, the profit should be taken out." saving the profit is the basis of the transaction
解释"zuidazhisunjinekaiguan"最大止损金额开关.如果需要开启,请在输入栏输入"kai"当浮亏金额大于"zuidakuisunjine"就会清仓止损
Xiadanliang
Jianbeishu
Zhiyingdianshu
Jiangjiang
Zhiyingjing
Maximum loss amount,,,,,
wait.......
Los compradores de este producto también adquieren
Otros productos de este autor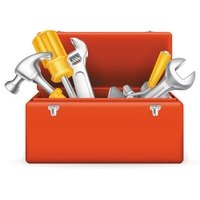 Soul Gou
Yuzhu Liu
Language of messages displayed (EN, RU, DE, FR, ES) - language of the output messages (English, Russian, German, French, Spanish). Price for open - open price. If set to 0, the orders will be placed on the following distance from the current price: current price + "The distance in the first order". Lot - lot size for pending orders. Use Order type - type of pending orders. The distance in the first order - distance for the first order in points. Count of orders - number of orders to be opened.
6 666 USD