How to rent a VPS for forex trading
Find out how to rent and manage a forex hosting server
Launch the virtual hosting wizard (Navigator — trading account context menu — "Register a Virtual Server").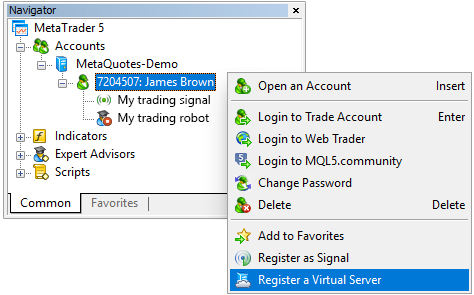 It automatically finds the access point closest to your broker and offers you several service plans. Now, you only have to set the data migration mode: indicators and robots, signals or all.
You are ready to go. Your trading account is already launched on a virtual machine with all the settings, charts, robots and subscriptions. You can see the remote server name in the Navigator window: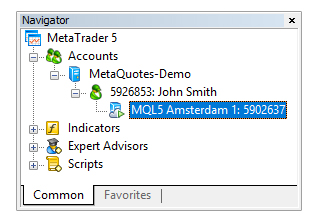 In case of any changes in the trading environment, synchronize the desktop platform with the virtual one. Suppose that you have subscribed to a new signal. The appropriate entry appears in the Navigator window. Execute the "Synchronize signal only" command in the context menu to start copying trades on a virtual machine.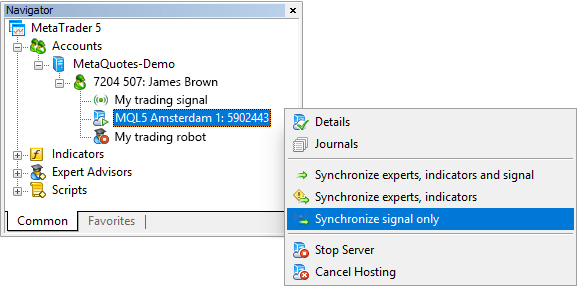 Do you want to launch a robot? Add it to the desired chart in your desktop platform and execute the "Synchronize experts, indicators and signal" command. Now, both the robot and the signal are executed simultaneously on the virtual machine. Thus, you can launch any robots and copy any signals on hosting.

How to manage MetaTrader VPS?
You can manage resources, as well as launch and disable the remote machine directly from the platform (Navigator — context menu of your trading account — Details). Apart from synchronization commands, you can see the data on CPU, disk space and RAM usage there.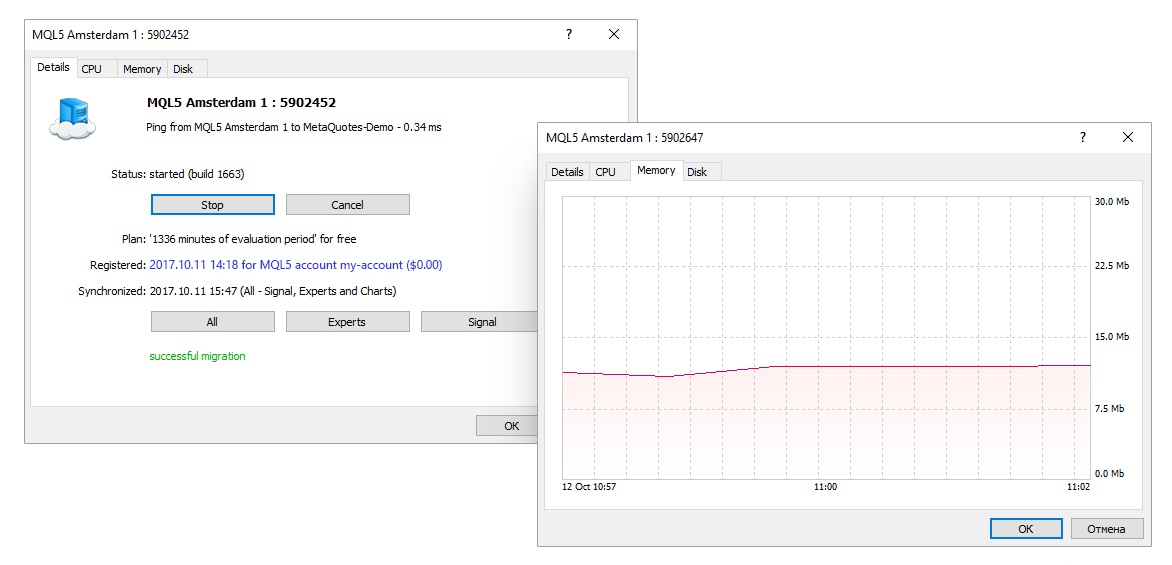 The logs display all actions performed within a certain time interval. Entries about trades performed by a robot, the statistics of resource consumption, your actions on hosting management - all the exhaustive information is available here.
Watch the video to find out more about hosting management: