How to test a virtual platform within a day?
Hosting built into MetaTrader 4/5 is the best VPS solution for Forex trading. We give you 24 test hours to see this.
Execute the "Register a Virtual Server" command in the context menu of your trading account (Navigator window). Select the free service plan and set the data migration mode. A copy of your trading platform is automatically launched on the hosting.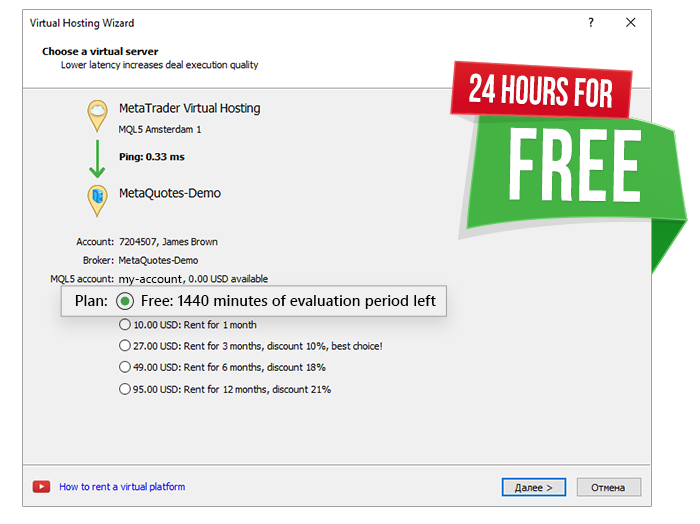 Now, you can test the VPS in various trading situations for free. For example, you can subscribe to a trading signal and launch a few robots. After that, perform synchronization so that your trading environment is copied to the virtual machine.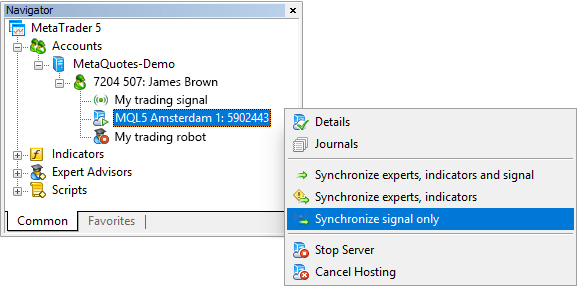 Use the free VPS in parts - this allows you to try all the aspects of the service. Stop and start the server whenever you want. To do this, execute the appropriate commands in the hosting context menu. During such pauses, the remaining time is frozen and you are able to use it later.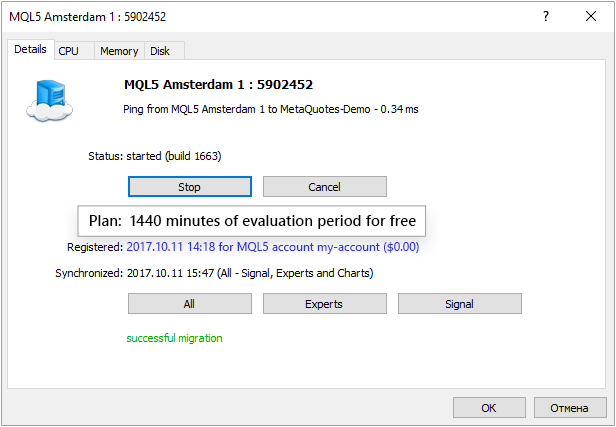 For the duration of the test period, you are provided with a full-fledged virtual hosting. You can use it for both tests and real trading.