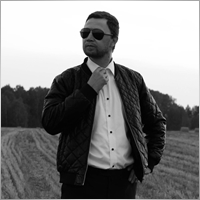 11+ years

experience

3

products

637

demo versions

90

jobs

0

signals

0

subscribers
I develop trading robots according to your algorithm.
Contacts:
telegram:
https://t.me/bryzgalov_av
e-mail: sn-bot@yandex.ru
vk:
https://vk.com/snbot
Viber/WhatsApp: +79524070188
FB:
https://www.facebook.com/groups/fxbot
If you have a trading strategy that you are working for a long time, but do not have time to sit constantly at the monitor and monitor the situation on the market, the trading robot can become your irreplaceable assistant in this case. He will monitor the trading signals in it for the pledged algorithm, open positions according to these signals, to accompany them and close when it is necessary. Trading advisor can do without the constant presence of the trader in the workplace. Only occasionally (1-2 times a month) you will need to adjust the settings advisor under the changed market.
Advisor for MT4 - it is an opportunity to test your trading strategy on historical data. This possibility of selection optimatnyh settings to maximize the value of your trading strategy. It's either not defatigable employee who can give you more than a percentage of the profits from the deposit.
To automate the trading strategy, you just need to contact me with a description of the algorithm and you get:
1 The program is fully compliant with your technical project
2 The ability of this solution to work on all types of accounts, all trade tools
and time periods
3 Resistance to the market situation trading robot capable of reducing its work
after rebooting the terminal connection failure or a power outage.
4 Easily extensible program code in the event future upgrades and additions
5 Lifetime warranty on the obtained solution
6 Free minor modifications
7 Help with installation and operation of the advisor.
Contacts:
skype: sanyooooook1
e-mail: sn-bot @ yandex.ru
PS: use Google translator