Average price indicator that helps the trader to calculate the price for closing all the orders without loss and profit.
With the help of the indicator, the trader creates the virtual orders and manually sets the order volume. The indicator calculates the average price by itself.
One can move the orders with the mouse.
The indicator will be of a great help for both green beginners and experienced traders.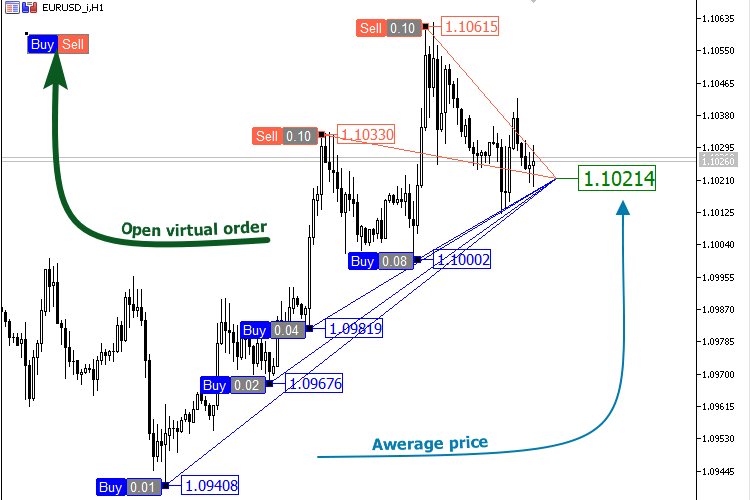 Links to additional material: