Übersicht

Bewertungen

Diskussion
SymbolsAnalyze
Machen Sie Trades mit Symbolen, die miteinander verbunden sind und keinen Sinn ergeben. Was ist, wenn wir überprüfen können, welche der Symbole nicht miteinander korreliert sind und sich im aktuellen Trend befinden?
Für diese einfache und schnelle Analyse können Sie dieses Dienstprogramm verwenden. Führen Sie einfach die Liste der Symbolpaare aus, die sich gegenüberstehen. Die Ergebnisse der Analyse werden im Strategieprotokoll gedruckt.
Duplizität A -> B == B -> A wird nicht angezeigt.
Käufer dieses Produkts erwarben auch
Weitere Produkte dieses Autors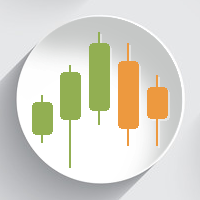 WideMa
Juraj Puchky
WideMa is trend indicator which shows trends displayed as arrows depending on moving average. Indicator calculates moving average and compare it with Open price and Momentum on each configured Bar, default 20. Parameters MA_Period - number of bars for moving average, default 20. MA_Type - moving average method. App_Price - moving average applied price.
FREE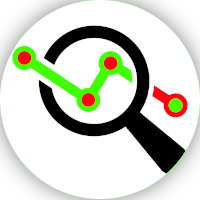 VolatilityAndStrategyAnalyze
Juraj Puchky
Simple script to analyze posibility of profit for whole market all Symbols. You can specify minimum and maximum profit in percent and number of steps for each period. Script will found most interesting symbols depend on your configuration. You will get a quick and current analyze of whole market which can help you to make right choice of trades, you never miss oportunity again.
FREE