Übersicht

Bewertungen (2)

Diskussion

Neue Funktionen
Pytrader mt4 Python
Dokumentation zum Verbinden von Metatrader 4 mit Python mit einem einfachen Drag & Drop-EA.
Eine vollständige End-to-End-Lösung, vollständig getestet, schnell und effizient!
Das Pytrader-Ökosystem besteht aus einem Python-Skript und einem MT4- oder MT4-EA.
Weiterhin wird für die Lizenzierung ein Indikator verwendet.
Die Kommunikation zwischen dem Python-Skript und dem EA basiert auf Sockets.
EA ist der Server und das Python-Skript der Client.
Es ist immer Abfrage (Funktion / Python-Skript) und Ausgabe (Daten / Server).
Der EA muss nicht auf demselben Computer ausgeführt werden, auf dem das Python-Skript ausgeführt wird.
Unter unserem Github-Link finden Sie das Python-Skript, die EAs, die vollständige Dokumentation und ein Pytrader-Beispielskript, das zeigt, wie die Funktionen aufgerufen werden.
Bei Fragen haben wir auch einen Zwietrachtkanal.
In der Demo (ohne Lizenzindikator) auch volle Funktionalität, jedoch für eine begrenzte Anzahl von Instrumenten
(EURUSD, AUDCHF, NZDCHF, GBPNZD und USDCAD).
Laden Sie den EA => HIER herunter
Demo unterstützt: EURUSD, AUDCHF, NZDCHF, GBPNZD und USDCAD
Python MT5 EA Socket-Anschluss
Einfacher als je zuvor! Das Verbinden von Metatrader5 mit Python-Strategien mit diesem einfachen Drag & Drop-EA war noch nie so einfach!
Eine vollständige und schnelle Lösung, die mit echtem Handel getestet wurde.
Erstaunliche Funktionen wie das Herunterladen von Balkendaten und das Erstellen eines Live-Feeds für Ihre Strategien mit 1 Codezeile. Genießen.
Drag & Drop Python Connector für MT4
Wachsende Liste von Funktionen:
Python-Anmeldung am Metatrader5-Terminal
Python Connection Keep Alive-Funktion
MT4-Kontoinformationen → Python-Client abrufen
Python-Client Neue Bestellungen öffnen → MT4 (Überprüfen Sie das Senden und Empfangen der Bestellung in MetaTrader4)
Python Client kann ändern (Gewinn mitnehmen, Verlust stoppen) / Bestellungen stornieren / öffnen → MT4
Python-Positionen schließen / teilweise schließen → MT4
MT4 Ausführungsinfo → Python-Client
MT4 → Python Holen Sie sich alle offenen Bestellungen und Positionen
MT5 → Python Statische Kontoinformationen abrufen
MT5 → Python Erhalten Sie dynamische Kontoinformationen wie [Saldo, Eigenkapital, Marge, freie Margen]
MT5 → Python Instrumenteninformationen abrufen [Pip-Wert, maximales Los, Tick-Größe, Tick-Wert]
MT5 → Python Letzte Tick-Daten abrufen [Datum, Gebot, Frage, Band]
MT5 → Python Balkendaten abrufen [Datum, offen, niedrig, hoch, schließen, vol]
MT5 → Python Holen Sie sich das letzte X-Ticks-Array [Datum, Gebot, Frage, Letzte, Band]
MT5 → Python Holen Sie sich das letzte X-Balken-Array [Datum, Öffnen, Niedrig, Hoch, Schließen, Vol.]
MT5 → Python Holen Sie sich Indikatordaten von MT5 in Ihr Skript - in Kürze!
Käufer dieses Produkts erwarben auch
Weitere Produkte dieses Autors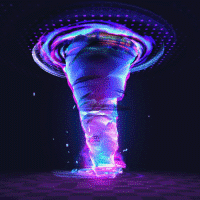 ProFactor MT5
Offpista LTD
ProFactor is an indicator generating signals based price on the famous profit factor formula. The calculation  is simply defined as gross  GREEN BARS  divided by gross RED BARS. That's it in a nutshell, but sometimes the simplest things hold the most value. So let's imagine your trading system's gross  profit  for the past year was $40,000 and your gross losses were $20,000. Your  Profit Factor  would be 2. The ProFactor calculation works on the price of the asset instead of the strategy out
FREE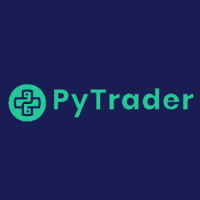 PyTrader MT5
Offpista LTD
Documentation for connecting Metatrader 5 with Python with a simple drag and drop EA.   A full end-to-end solution ,fully tested ,fast and efficient! The   Pytrader   ecosystem consists of a python script and a MT5 or MT4 version EA.   Further for the licensing an indicator is used.   The communication between the python script and the EA is based on sockets. EA is the   Server   and the python script the   Client .   It is always query(function / python script) and output(data / serv
88 USD
improved and faster connectivity.