Übersicht

Bewertungen (1)

Diskussion (1)

Neue Funktionen
MultiCharts MT5
Ein Tool zur Überwachung mehrerer Währungen in Form eines Panels, in dem Diagramme aller von einem Händler ausgewählten Instrumente in einem separaten Fenster angezeigt werden. Ermöglicht dem Händler, eine visuelle Analyse der Preisbewegung auf mehreren verschiedenen Instrumenten und verschiedenen Zeiträumen durchzuführen und schnell zwischen den ausgewählten Instrumenten zu wechseln.
In einem anderen Schnellhandelsprogramm enthalten - TradePad
Parameter
Indicator UID

ist eine eindeutige Kennung. Jede laufende Kopie muss eine eigene eindeutige ID haben.
to open a chart in the...

- Der Parameter legt die Regel zum Öffnen des Diagramms des Instruments fest:

current window

- aktuelles Diagrammfenster;
new window

- neues Diagrammfenster.

Broker company label

- der Name des Unternehmens zur Verwendung in Push-Benachrichtigungen, zum Beispiel: (

MQ MT5

) - 'EURUSD, Täglich: Mögliche Änderung der Trendrichtung bei Aufwärtstrend!'. Wenn Sie das Symbol -? Setzen, wird der Standard-Firmenname verwendet.
Käufer dieses Produkts erwarben auch
Weitere Produkte dieses Autors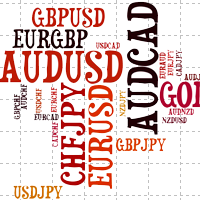 MultiCharts MT4
Ruslan Khasanov
MultiCharts ist ein Mehrwährungsindikator zur visuellen Analyse mehrerer Handelsinstrumente. erstellt Diagramme der ausgewählten Instrumente in einem separaten Fenster; zeigt die Ebenen aller aufgegebenen Bestellungen an; erstellt technische Indikatoren für gleitende Durchschnitts, Trendfilter und Heiken Ashi-Diagramme; zeigt den Spread, OHLC - Preise des aktuellen Balkens; zeigt die relative Preisänderung für den aktuellen Tag *; * - Für Zeiträume bis einschließlich Täglich wird die Preisä
99 USD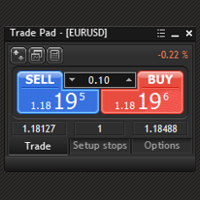 TradePad
Ruslan Khasanov
Eine einfache Lösung für schnelle Handelsoperationen und Positionskontrolle auf mehreren Handelsinstrumenten. Die Bedienfeldoberfläche ist einfach und intuitiv. Für eine komfortable Arbeit eines Händlers verfügt das Panel über: Manager von "Hot Keys", mit denen Sie alle Handelsoperationen und Chartperioden verwalten können; eingebauter Indikator   MultiCharts   zur Steuerung mehrerer Handelsinstrumente und zum Empfang von Handelssignalen; eine Übersicht über die Handelsstatistik für einen belieb
199 USD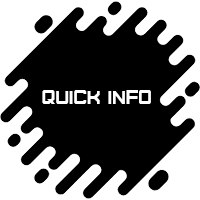 Quick Info
Ruslan Khasanov
Quick Info   - ein Informationsdienstprogramm zum Sammeln und Bereitstellen verschiedener nützlicher Informationen, die für den täglichen Handel an den Finanzmärkten benötigt werden, in bequemer Form für einen Händler. Alle nützlichen Informationen, die Sie benötigen, werden in einem separaten Fenster gesammelt und gruppiert. Auf der ersten Registerkarte finden Sie Handelsstatistiken für den ausgewählten Zeitraum. Um Handelsstatistiken zu sammeln, müssen Sie nur einen Zeitraum aus der Liste ausw
99 USD
Die grafische Oberfläche wurde aktualisiert - hinzugefügt und zeigt die Endzeitgeber der aktuellen Kerze für die ausgewählten Handelssymbole an.
Den Einstellungen wurde eine Option hinzugefügt, die die Anzeige von Timern steuert. Interne Algorithmen wurden optimiert.
Changes made with the release of new terminal builds
Fixed bugs. Changes made with the release of new terminal builds.
Fixed bugs. Changes made with the release of new terminal builds.
Changes made with the release of new terminal builds
Changes made with the release of new terminal builds
GUI aktualisiert und neue Indikatoren Hinzugefügt