Übersicht

Bewertungen

Diskussion
Lot Risk Calculator
Lot Risk Calculator is a panel for order size calculation according to stop loss and allowed risk per trade. The calculation is performed for the symbol the indicator is launched at.
You can set risk and stop loss manually in the panel. The stop loss is set considering 4 or 5 digits, for example, 20 - 4-digit, 200 - 5-digit.
After editing each parameter, press Enter to confirm.
To calculate a lot, click Calculate. The result appears below the button.
Note! Set the panel for all necessary symbols in order to calculate the trade lot correctly, since the point price differs at various symbols.
Panel External Settings
You can change the panel anchor point location:
Upper left corner
Upper right corner
Lower left corner
Lower right corner
You can also change the panel background and font colors.
Käufer dieses Produkts erwarben auch
Weitere Produkte dieses Autors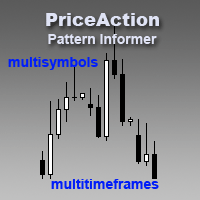 Pattern Informer PriceAction
Elena Pashchenko
Pattern Informer is a convenient indicator for recognizing Price Action patterns on selected instruments. It presents a convenient overview form of all instruments on three timeframes (Н1, Н4, D1) in a single chart. It's an indispensable tool for manual trading based on the Price Action method. Pattern Informer recognizes the following patterns: PinBar Inside Bar Outside Bar DBLHC DBHLC TBL TBH Indicator Parameters symbols_list - the list of currency pairs separated by commas for which pattern
50 USD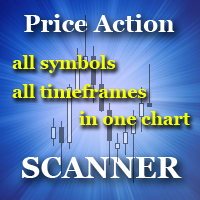 Scanner Price Action
Elena Pashchenko
Scanner PriceAction is a convenient indicator for tracking PriceAction patterns by selected symbols on timeframes from M15 to Weekly. You will never omit a profitable trade. You will not have to look through numerous charts trying to find a suitable pattern. Scanner PriceAction will show you a chart and a period where one or another PriceAction set has been formed. All that is left to do is to switch to a specified symbol, size up the situation, and decide whether you want to enter the market. T
50 USD