Huracan Hedger EA


You can get a Bonus: Get my Bolide EA for free, after rating the Huracan Hedger

Huracan Hedger EA is a fully automated Expert Advisor for smart Hedging/Grid Trading. This System is designed very simple and it´s very easy to understand the EA, even for beginners.The EA is focused on the AUDNZD Market- But can be Optimized for every Currency Pair, Index, Stock etc. It is a system designed to restore unprofitable positions, with the integrated Martingale function, if the trade does not go into profit. The Strategy passed my long Term Backtests since 2004 very stable.
You will have other Trades than my Signal. Thats normal, because the EA opens Positions directly after activating it. Huracan Hedger does not need a special entry strategy, it uses Pairs, that have a low Pip value combined with a low volatility. The EA works so good for AUDNZD because AUDNZD has the lowest Pipvalue and one of the lowest volatility of the minor/major pairs.
Please join my Telegram Group here: https://t.me/joinchat/2izTYY0gyOM2YTMy
In this Group, we can share our results of my EA´s and talk a litlle about Trading, especially automated Trading.
I am happy about everyone, who´s joining my Group.
Recommendations:
Currency Pairs and Timframe: best results with the current settings for AUDNZD on M5 Timeframe. AUDCAD has also a very stable Backtest. But with high Drawdown.
( I will add new functions, Currency Pairs and Timeframes. I will also share new Sets in the Discussion Tab. Please look in the Discussion section of the Huracan Hedger EA, to find a Directory of the EA. This Directory includes all Backtests, If you are in the Metatrader 4 Terminal, please click here to come to the Comments section of the Huracan Hedger)
Account Type: ECN Hedging Account (You can use it with a standart account too, but it could have a negative influence on the performance, because of the bigger Spreads)
Broker: ICmarkets, Alpari, Tickmill (you can test it for your own individual Broker, It should be a Broker with low Spreads and should allow Hedging)
Leverage: 1:500
Deposit: The Account size sould be at least as larg as the maximum Drawdown. Recommended is the double Size of the Maximum Drawdown
Backtest: Starting Balance for Backtesting AUDNZD should be at least 1500$
Demo Signal: https://www.mql5.com/en/signals/975601
LiveSignal will follow here: At the moment I am broke and I don't have the money to make a big enough real account. I'll do it, when i have enough money :)


Settings
Lotsize

-

fixed

trading lot
Lot Multiplier - lot multiplier for the following trades
Maximum number of trades - Limit for maximum Numbers of trades
Close Maximum Orders - use Maximum number of trades
Take Profit (Pips) - Take Profit in Pips for every order
Distance between trades (Pips) - Grid Step between orders in Pips
Magic Number - unique EA magic number
Start hour - Start hour for allow opening trades
End hour - End hour for

allow opening trades
🔴 For any questions about the EA you can write me a message . 🔴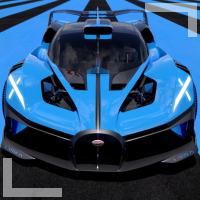 Bolide EA
JANOSCH REICHERT
Bolide EA is a fully automated Expert Advisor based on  Moving Average combined with Martingale. This System is designed very simple and it is very easy to use.  The opening for the first Grid order is calculated by two moving averages. After opening the first order, calculated by the MAs, the EA will continue opening positions in a distance, wich can be calculated by you in the EA´s Settings. The Strategy passed my long Term Backtests since 2001 very stable for the most currency pairs listed be
99 USD
-Changed some Internal Indicator Settings from Close to Open Price
-New Sets and Pairs added