Chart Local Time
Display your Local Time on your charts

Display your local time

instead of (or along with) MT4 server time.


Display crosshair

which highlights current candle time.


Automatically adjusts based on chart zoom (zooming in or out).


Displays on every timeframe (M1 – Month), and auto-adjusts as chart timeframe is changed.


Handles special ½ hour time zones, such as India.


Renders

fast

(no lag) as you scroll charts.


Customize the font family, font size, background color, and crosshair color.


Displays clean without overlapping intervals.


Standard MT4 code,

no additional DLLs

or fancy install.


Display a Data Hover tooltip

which shows the current Candle's:

Local time
Price of the mouse pointer
Candle Open price
Candle High price
Candle Low price
Candle Close price
Candle volume



And more! Plus it's super easy to use!
See more details and videos here: Rider Capital Group - Chart Local Time

Key Levels and Zones
Rider Capital Group
Key Levels + Zones Indicator cleanly displays even numbered price levels: "00s" and "50s" .  Additionally you can display "Mid-Lines" which are preset distance levels   on both sides of the even numbered price levels (set to 12.5 pips by default).  This 25-pip zone that straddles each even numbered price relates to where many traders place their stops and therefore can be a risk "Zone" to steer clear of when placing your stops.  The zone also acts as support and resistance. Indicator  p rovide
FREE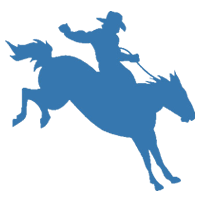 Active Price Lines
Rider Capital Group
Active Price Lines Indicator gives you full custom control over the Bid and Ask price lines, both color and style.  Color control is also customizable based on increased or decreased price by the tick. Options include: Show both the Bid line and the Ask line Set unique color for each Set unique line style for each Set unique color for increased price (by the tick)  Show only Bid line Show only Ask line Rider Capital Group
FREE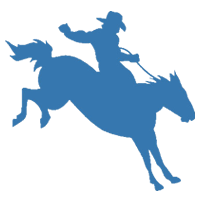 ZigZag Leg Break
Rider Capital Group
Get alerted (and see on the chart) when a zigzag leg break occurs!   Indicator works in real time, alerting and cleanly displaying when price closes beyond the last high/low zigzag.   This is important to confirm a trend is evolving in a healthy manner:    To confirm a trend is evolving in a healthy manner, not only do we need to see price moving higher/lower than its previous high/low, we also expect to see at least two closes beyond that high/low as further evidence that the market is accept
30 USD
- Updated to handle special ½ hour time zones, such as India.

- Ability to choose the font family and size (especially useful for 4K monitors).

- Other minor bug fixes.