Master IA Power
Master IA Power は、価格とスピードの変化に適応し、市場に注文を出すのが便利かどうかを計算する、非常に数学的に複雑なEAです。 あなたが注文を送るとき、あなたは安定したそして一貫した利益を集めるために便利なロットをテストしています。 そして彼は、市場に留まり続けることが利益にならないと計算したならば、市場をすぐに離れることを躊躇しません。
Master IA Powerは、前向きな利益を提供し、徐々に資本を拡大し、同時に私たちのアカウントを常に増やすことから逸脱することなく、継続的にBalanceとEquityのバランスを確立しようとしています。 流動性がある通貨市場で事業を行うことは非常に便利です。 GBPUSDとEURUSDで操作することをお勧めします。
Maisutā IA pawā wa, kakaku to supīdo no henka ni tekiō shi, ichiba ni chūmon o dasu no ga benri ka dō ka o keisan suru, hijō ni sūgaku-teki ni fukuzatsuna EAdesu. Anata ga chūmon o okuru toki, anata wa antei shita soshite ikkan shita rieki o atsumeru tame ni benrina rotto o tesuto shite imasu. Soshite kare wa, ichiba ni tomari tsudzukeru koto ga rieki ni naranai to keisan shitanaraba, ichiba o sugu ni hanareru koto o chūcho shimasen. Maisutā IA pawā wa, maemukina rieki o teikyō shi, jojoni shihon o kakudai shi, dōjini watashitachi no akaunto o tsuneni fuyasu koto kara itsudatsu suru koto naku, keizoku-teki ni baransu to ekuiti no baransu o kakuritsu shiyou to shite imasu. Ryūdō-sei ga aru tsūka ichiba de jigyō o okonau koto wa hijō ni benridesu. GBPUSD to EURUSD de sōsa suru koto o o susume shimasu.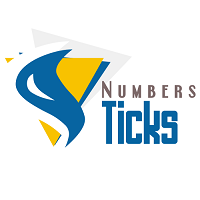 Numbers Ticks
Jesus Daniel Quiroga
このインジケータは、毎秒のティックの量をリアルタイムでカウントし、最後のバーの隣に表示します。 さらに、それは、2つの異なる信号で、各信号に割り当てられた特定のダニ量を示す。 このインジケータは、価格の特定の動きがマーケットから予想されるダニ量に対応するかどうかを検出するために特別です。 This indicator counts in real time the number of ticks per second and shows them next to each last bar. In addition, it indicates with two different signals the determined quantities of ticks that we have assigned to each signal. This indicator is special to detect if certain movements of the price correspond with the quantity of ticks that we
160 USD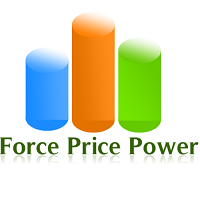 Force Price Power
Jesus Daniel Quiroga
価格の強制力は、市場で行われている業務の量に加えて、動的に平均化することにより、価格の実際の力に関する価値ある有用な情報を提供する非常に強力な指標です。 このインジケータは、価格の動的な力を特定するために特別です。 ゼロの距離(0から上向きまたは下向きゼロのいずれか)は、弱気でも強気でも、強さと強さの程度を示します。 Force Price Power is a very powerful indicator that provides valuable and useful information about the real force of the price, dynamically averaging the volume of operations that are taking place in the market. This indicator is special to identify the dynamic force of the price. The zero distance (either up from zero or down from ze
52 USD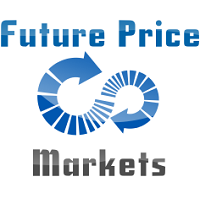 Future Price Markets
Jesus Daniel Quiroga
Future Price Markets is an indicator that, through the dynamic analysis of price and time, projects profit taking prices in the future. To show the future projections of the price, it uses certain horizontal lines, of different color and style, whether it be a signal to indicate a purchase signal or a sale signal or a future signal to take purchase or sale benefits.
559 USD