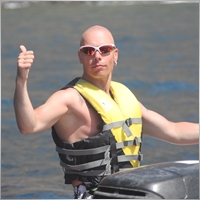 There are a few things I've invested my time and money in to figure out what works for me to get to where I want to go which is to be financially independent.
If you have been looking for a reliable and honest broker, look no further. I have been trading with FXChoice for a while now and I am extremely happy with their service.
In addition to very competitive trading conditions, their customer support is available 24/5.
If you open a live account with them by clicking on the referral link I have posted below, you will receive a one-time 15% deposit bonus.
1. My Personal sign up link here:
https://my.myfxchoice.com/registration/?refer=31562
(use this link if you want to be able to copy exactly what I'm doing on my personal real account)
2. Introducing Broker client sign up link here:
https://my.myfxchoice.com/registration/?ib=44802
(use this link if you want me to help you get setup for automatic trading, signals, hosting etc.)
Whenever you use a different broker you need to know that even with all the same indicators, EA and on the same time frame you will NOT have the same results, I know that your 4H chart on the same forex pair as my 4H chart don't even look the same...
I can't stress this enough that it's very important that you're using the same broker as the one you're copying trades from or use scripts, signals, EA's etc. this is why so many traders are losing money when they are using an EA with the values and settings according to the provider and you can see that they are making profits.
MetaTrader 5 is the only thing for me that gives me what I want to help me have the confidence to know when to get into a trade and after that point I needed to eliminate my personal shortcomings with at the top of the list is emotion and knowing when to get out of a trade, that's easy with this platform because I have all that fully automated using an EA that I found to be consistently profitable... Most of the work I'll keep doing manually such as getting into a trade, research of signals looking at the charts with my personal preference of indicators, account preservation, eliminating as many risks as possible such as preventing a margin call, minimal drawdown etc. but that's only because I haven't found the right fully automated EA that gives me profits consistently if at all and I'm not really comfortable to give up that much control knowing that getting the exact same results is close to zero.
One of the best things is that with MetaTrader 5 I'm able to trade without the broker seeing my SL and TP levels or the strategy because all that is automated by the EA and done virtually on my computer, this gives me the edge to be consistently profitable.
To my opinion MetaTrader 5 is the only platform that has it all and is not dependant on one particular broker so I'm not bound to some bullshit I don't want or like... I don't know why but only MetaTrader 5 works for me and it's the only platform giving me the tools to be profitable or set the level to break even taking into account what always goes to the broker on every trade I make, knowing this in a worse case scenario when the market goes completely against what I expected it to do I will turn it around to make a minimal amount of profit and get out, at least I'm not losing anymore using MetaTrader 5.
That's a bit about me and how I came to trading online using the MetaTrader 5 platform, MQL5 community and all the goodies it comes with.
Check out the Script I coded that instantly changes the active chart into a much better usable and readable chart with the necessary indicators to give you an overall look at the market and see the signals lining up, when most of the indicators line up that's giving you the signal to enter a trade... This is what I always change at first on a new active chart because it instantly shows what you need to my opinion.
Here's the link to my Script:
https://www.mql5.com/en/code/12006
For general info about my script go to the forum here:
https://www.mql5.com/en/forum/37975
For detailed info about my script go to my blog post here:
https://www.mql5.com/en/blogs/post/722108