Setup : 1Hour Chart Indicators: Weis Pip Wave, Weis Wave with Alert (+Speed Index) and No Demand No Supply ( https://www.mql5.com/en/users/takisd/seller)
Our Story:
1. We have Hit Fib Area
2. After Hitting the Fib we had a hard time to go back up and a Plutus Reversal Short was formed SI ratio 23.0/5= 4.6
3. A possible Plutus Reversal Short forming SI ratio 7.9/3.5= 2.2, if it breaks that that 3.5 SI support
I have already entered , take some risk , consisdering the background it should go through unless buyers coming at that level.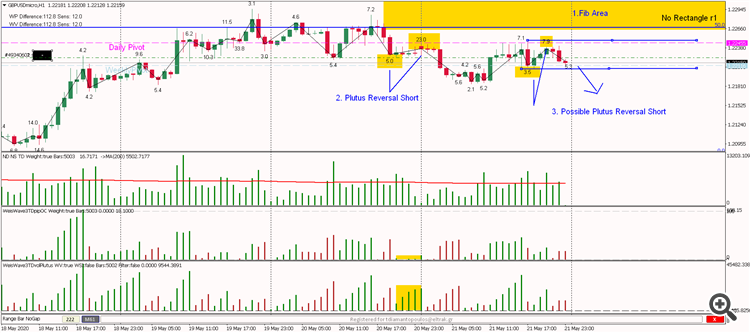 Update:22/5/2020 11:48 Athens, Greece
4. Another Plutus Reversal Short.
That's what I am talking about, it does not get any easier than that. The Magic of Speed Index.
First order closed on Fib , second one still running with 0 stoploss.