Übersicht

Bewertungen

Diskussion
Visual Panel
Semi-automatic visual trading panel,place orders or modify them with stop loss and target added automatically only by one click, orders can also be modified manually.
1.Green buttons are long orders,red buttons are short orders, ' /K ' means choosing the highest or the lowest point of the previous chosen K-line as the stoploss level 。 The textbox below "Buy1,Buy2,Buy3,Buy4" are the maximum stoploss you can afford. Calculated arounded off. Click button 'Buy Or Sell' to place an order.
2. Green'B-pips' means long an order, textbox below it is the allowed value of stoploss, calculated arounded off.'*spread' means how far the stoploss level is away from the entry price,for example,3*spread, means entry price minus stoploss level is 3 times the spreads,red'S-pips'but is for short orders.
3. Green'B-Modify' means modify the long orders,texbox below it is the previous chosen k-line, default 3 means the lowest price of the previous 3 chosen k-line. Red'S-Modify'means oppositely.
4. Green'B-even' modify the stoploss level to the order entry level,it's valid only when the live price is higher than the order entry price. Red'S-even'means oppositely.
5. Green'trailing-st' means one-way trailing stop, the textbox below means the times of the spreads as the stoploss level. you can click the button continuously when meeting with a severe price movement. Red'trailing-st ' means oppositely.
6. 'Hold: PL=' means potential stoploss. it's calculated by the current stoploss level of all orders; 'Hold: No.=' means the amount of the orders,not the order lots. 'Hold: PP=' means potential profit of all orders.
7. 'Limit: PL=' means the same thing with 'Hold', it shows value when you have limit orders.
8. 'Float=' in the upper-left means float profit,positive or negative,'P/L='means the float profit divide the potential stoploss. 'P/L=1' means the float profit is equal to the potential stoploss.
Käufer dieses Produkts erwarben auch
Weitere Produkte dieses Autors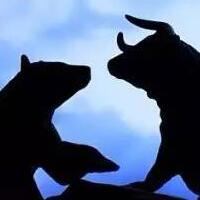 Bull and Bear filter
xingwang chen
bull and bear filter helps you choose the most tradable currencies, saves most of you time,so you can focus on trading instead of filtering the tradable currencies exhaustedly. 1. It works in the main chart window, the red currency pair means it's bear market, green mean bull market, white means the currencies are not filtered,neither bull nor bear, they are invisible if the chart background is white. 2. the main chart timeframe has no impact on filtering, it's based on the variable you assign i
30 USD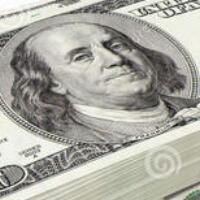 Money Printing Robot
xingwang chen
1.   Money Printing Robot is a wave trading expert, so please copy it into the 'expert' folder. 2. Please run it in H4 timeframe in order to make the best score of it, the shorter the timeframe you choose ,the worse score you get. 3. the 'Variable' of  BuyStopLossPercentage and SellStopLossPercentage is defaulted 0.02,which means 2% of the freemargin ,that is the maximum loss one trade may bring. or you can change it according to your risk management policy. Order lot changes according to the st
30 USD