Drawing using keys and notification FREE
Using hotkeys, you can create graphic objects of different drawing styles and different colors on the active chart. You can change the formatting styles for graphics.
You can choose default drawing styles, or set them in the advisor properties selection window. Going to the graph, when creating graphic objects, the color, line type and line thickness are selected automatically. Drawing styles for graphical objects will depend on the current timeframe where drawing will be performed.
Please watch the video where I will try to show the basic functionality.
The only difference between the free version and the paid one is that the free version can work only on 1 currency pair GBPUSD. FULL version
Keyboard shortcuts
key 0- Removes focus from all objects
key 1- Creates a "Horizontal line" object
key 2- Creates a "Rectangle" object
key 3- Creates a "Trend line" object
key \ - Removes all kinds of objects from the chart
key] - Deletes objects of type ""
key [- Deletes objects of type "Rectangle"
key \ - Removes all graphical objects from the chart (drawn only)
Keys q-o- Change the current timeframe
Creating a horizontal line and trend line
An example is presented in the video instructions.
Create a rectangle
Additional settings:
- automatic expansion of the rectangle for the future;
- changing the color of the rectangle when the price crossed the inner borders of the rectangle;
- the ability to choose - fill the rectangle with color or not.
Notification settings
Types of notifications:
-Telegram- sending notifications to your previously created chat in Telegram;
-Email- sending email notifications;
-Push notification to mobile device;
-Alert-notification in the form of a pop-up message.
If for some reason you create many objects at the same prices, only one notification will be sent. This is to avoid cluttering up your notification area.
If the text (keystroke legend) makes it difficult to see, you can turn it off in the settings.
Drawing using keys and notification doesn't work in Strategy Tester.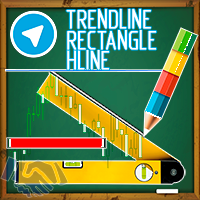 Drawing using keys and notification
Sergei Poliukhov
使用按键和通知进行绘图 该产品将对那些专业交易者感兴趣。更准确地说,他们在交易算法中使用干净的图表(没有指标或指标数量最少的图表)。 使用热键,可以在活动图表上创建具有不同绘图样式和不同颜色的图形对象。您可以更改图形的格式样式。 您可以选择默认的图形样式,或在顾问程序属性选择窗口中进行设置。转到图形,在创建图形对象时,会自动选择颜色,线条类型和线条粗细。图形对象的绘图样式将取决于执行绘图的当前时间范围。 请观看视频,我将尝试展示其基本功能。 键盘快捷键 键0-从所有对象上移开焦点 键1-创建一个"水平线"对象 键2-创建一个"矩形"对象 键3-创建一个"趋势线"对象 键\-从图表中删除各种对象 键]-删除""类型的对象 键[-删除"矩形"类型的对象 键\-从图表中删除所有图形对象(仅绘制) 按键q-o-更改当前时间范围 创建水平线和趋势线 视频说明中提供了一个示例。 创建一个矩形 其他设置: -为将来自动扩展矩形; -当价格越过矩形的内部边界时,更改矩形的颜色; -选择的能力-是否用颜色填充矩形。 通知设置 通知类型: -Telegram-将通知发送到您先前在Telegram
30 USD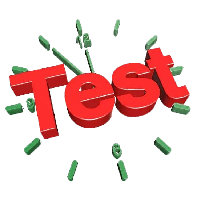 Tester BO and Tester Signal Bar
Sergei Poliukhov
Tester BO and Tester Signal Bar is a script that allows you to test your trading strategies. The tester has two buffers with up / down signals. An example of use can be seen in the screenshots below. Using the indicator tester, you can achieve the maximum ratio of profitable trades for binary options. Improvement for forex is also planned. I wrote the idea at the very bottom in the "Planned work" group. You can filter your signals by the following data: 1- start date analyze. Interval (1 day, 7
30 USD
Оптимизировал время работы.
Расширил возможность бесплатной версии.
Поставил ниже стоимость, какая только возможная.