FBO Impact
FBO Impact is a professional yet simple to use trend following system. It detects the prevailing trend and gives entry points after pullbacks to significant price levels. To determine the trend it uses a unique filtering algorithm. Suitable for defining entry points for scalping as well as for intra-day trading.
Features
Works with the prevailing market trend.

Suitable for all currency pairs.

Ideal for all time frames but higher time frames are recommended.

Does not redraw/repaint the arrows on the chart.

Arrows are confirmed at the close of the current candle.

The system is easy to configure and use.

Highest speed and minimum CPU requirement.

Pop-up sound alerts, push notifications and email alerts.
Settings
Send_Email: This sets email notifications.

Audible_Alerts: This sets pop-up alerts.

Push_Notifications: This sets mobile notifications.
How to Use
Place trade in the direction of the arrow once a new candle starts.

Place Stop-Loss a few pips above the last swing high/low depending on the trade direction.

Take-Profit could be at 1:1 or 1:2 risk/reward ratio
Avoid trading during news events.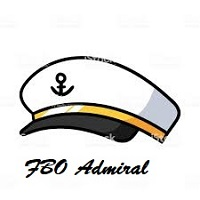 FBO Trend Admiral
Abayomi Bello
FBO Trend Admiral   is a professional yet simple to use trend following system. It detects the prevailing trend and gives entry points as arrows. To determine the trend it uses a unique filtering algorithm. Suitable for defining entry points for scalping as well as for intra-day trading. Features Works with the prevailing market trend. Suitable for all markets (currency pairs, metals and indices). Ideal for short time trading on the M1, M5 and M15 time frames. Does not redraw/repaint the arrows
30 USD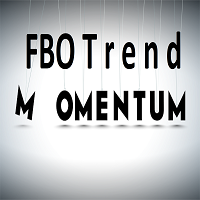 FBO Trend Momentum
Abayomi Bello
FBO Trend Momentum   FBO Trend Momentum  is a simple to use trend following system. It detects the prevailing trend and gives entry points when there is momentum in the direction of the trend. Suitable for defining entry points for scalping as well as for intra-day trading. Features Works with the prevailing market trend. Suitable for all markets (currency pairs, metals and indices). Ideal for trading on the H1, H4 and D1 time frames. Does not redraw/repaint the arrows. Arrows are confirmed at t
30 USD