CR FX Trader
Trade with the current version of the product a serious asset XAUUSD (Gold). Work is underway to optimize the strategy for other currency pairs.
Be sure to upload one of the settings files to the expert before the test. Settings files can be downloaded below.

A professional tool for trading gold.
Fully automatic trading system.
Crazy Fox uses unique algorithms.
Non-indicator market analysis.
EA Long Term and Reliability.
Currency pairs and metals: XAUUSD (GOLD) ...
Real tests on a live account with a wide spread.
I recommend the broker GO to this trading strategy.
The main advantage of the system is its accurate analysis and tracking of orders.
Trading with 98% order processing.
It has an overclocking mode for quick income.

Analysis of multiple TFs for accurate entry.
EA is optimized for any currency pair with excellent results.
Flexible expert settings. You can customize EA to your trading style.
Features:
The algorithm of extreme closing of an order with a minimum profit or loss.

Competent market analysis. (finds trends and trades by trend)
Charged money management. (Management of risks)

Adaptive stop loss and take profit. (The system itself knows where to set the stop and take with the maximum allowable value specified by you)
Use Time Frame N1 to trade CR_FX, preferably trade two sets at the same time.

💾.set files download ↓
⚠ Recommended Trading Requirements:
VPS server with low latency (ping less than 10ms)
ECN broker with a low spread (10 pips and below) and a low swap. I recommend a broker - go
Low stops
Leverage 1: 400 or 1: 500
Min $ 100 deposit for CR_FX.set and $ 500 for CR_FX_LOCK.set

🛠Settings
MAGIC (from 0 to 255): 1 - magic number for orders.
24 HOUR WORK ?: true / false - the EA works 24 hours without time intervals.
START WORK: 00:00 - if

24 HOUR WORK true, EA starts its work at the specified time.

END WORK: 23:00 -

if

24 HOUR WORK is true, EA ends its work at the specified time.

STOP LOSS: 240 - limit losses. In paragraphs of five-digit quotes.
TAKE PROFIT: 450 - profit taking. In paragraphs of five-digit quotes.
LIQUIDITY LEVEL: 0 - liquidity level. This parameter monitors the installation point of pending orders.
SIZE LOCK: 0 - the expert uses the varnishing method. If the value is 0, the EA does not use this trading method.
FACTOR LOCK: 0 - coefficient of increasing the volume of the order for the varnishing method.
SIZE BOX: 11 - box size. Point of entry. The expert finds the zone of accumulation of market participants and trades on it.
BAR ANALYSIS: 30 - analysis of bars. Affects trade. The indicated value indicates to the expert how many bars are required for analysis.
DEPTH OF THE MARKET: 12 - the sensitivity of the expert.
TIME TO CLOSE AN ORDER: 1 - expert sensitivity to orders. Extreme closing of an order without waiting for stop loss.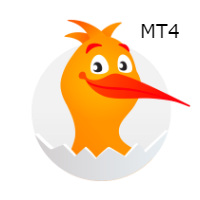 Qiwi EA
Valiantsin Pyrkin
Qiwi EA   is a fully automatic Forex trading system. The system monitors the trend, tracks the actions of large traders in the Asian session and trades with them. The expert does not use dangerous trading methods, does not use a high frequency of transactions, and most importantly, is not sensitive to the spread. An expert is also suitable for dispersal of a deposit. Several trading modes: aggressive, calm. It all depends on your preference. I am ready to help you set up an expert for
360 USD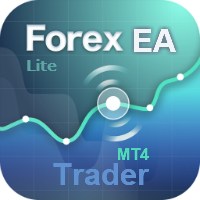 CR FX Lite
Valiantsin Pyrkin
Trade with the current version of the product exclusively XAUUSD (Gold) asset. Work is underway to optimize the strategy for other currency pairs. The EA is very easily optimized for any currency pair. The light version has a fixed lot of 0.01, cannot be changed.   Some settings are not available. Settings are already set by default for XAU / USD. Downloading set files is not required. The full version of the expert is here Professional tool for trading gold. Fully automatic trading system. C
FREE