Raikow FX EA
Expert Advisor Raikow FX EA operates using the Vegas Tunel strategy, which consists of fibonacci levels above and below the 169 period moving average.
It can operate on trend and counter trend.
It has margin control, open order limit, positive swap control and filter indicators like RSI and ADX.
It also has dynamic and fixed take profit in the fibonacci levels and trailling stop levels.
For more information visit our Telegram group https://t.me/RaikowFXEAEN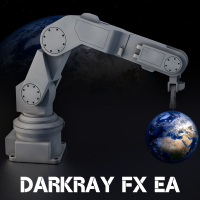 Darkray FX EA
Daut Junior
More informations at Telegram group: t.me/DARKRAYFXEAEN Darkray FX EA  uses a return-to-average strategy coupled with buying and selling exhaust zone detection. ️ Expert Advisor for Forex ️ Any Symbol, CDFs, etc.  ️ Developed for  Metatrader 5 ️ Swing/Position trading ️ Accuracy higher than 95% ️ Low Drawndown Indicators available for setups settings: EMA200  • moving average of 200 periods (other periods can be used with excellent results as well); RSI  • Checks the levels on sale for th
49 USD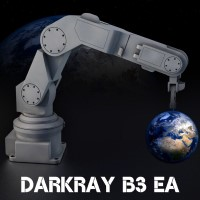 Darkray B3 EA
Daut Junior
Versão Darkray para Bolsa de Valores (Ações, Fundos Imobilirários, contratos futuros, etc.) O  Robô DarkrayB3EA  usa uma estratégia baseada no retorno a média, conjugada a detecção de zonas de exaustão de compra e de venda. Indicadores disponíveis para configurações de setups: EMA200  à Média móvel de 200 períodos (podem ser usados outros períodos com ótimos resultados também); RSI  à Verifica os níveis de sobre venda para abertura das vendas e sobre compra para abertura das compras; ADX  à Veri
49 USD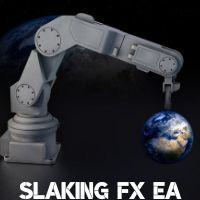 Slaking FX EA
Daut Junior
Expert Advisor for use in all Market. For more details visit: Telegram group: https://t.me/SlakingFXEA Parameters Set Name Magic Number Allow Buy Allow Sell PipStep (points) Max Martingale Orders (0 unlimited) Max Loss $ day (0 don´t use) Mas Loss % day (0 don´t use) Max Profit $ day (0 don´t use) Mas Profit % day (0 don´t use) K Period D Period Slowing Overbought Oversold Type of smoothing Calculation method Lots Auto Lot Initial Balance for autolot calculate Martingale (1 don't use) Take P
49 USD
- Add Hedge Control
- Add Average Price Take Profit
- Fixed ADX on trend