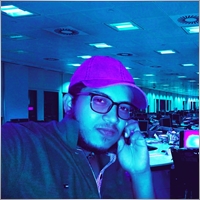 Chief Administrative Officer em TBF's
10+ anos

experiência

0

produtos

0

versão demo

0

trabalhos

1

sinais

0

assinantes
Chief Administrative Officer
em
TBF's
I am a positive and self-motivated full-stack trader.
Happiness and sorrow, peace and unrest all together life.
Passion is what helped me reach this far!
I prefer the farthest thing in the world. I do not neglect what is
very near, nor do I push away because far away is only what I like, for me!
Updates on community channels and group chats
MQL5 Channel:
https://www.mql5.com/en/channels/SignalsBank
Personal Contacts:
Email: tradebdfoex@gmail.com