La Casa De Trend MT5
The EA work on MT5,
Trend following Strategy , can work with any symbol or market in MT5 platform,
FOREX, GOLD, OIL, STOCKS, INDEXES, NASDAQ SPX500 except CFDs
all properties and parameters can be adjusted , periods , methods, levels
money management, risk management, Account setting and option
Auto Stop loss , take profit , trailing stop and many options.
Three moving averages crossing to find the trend and oscillators to confirm the trend
the strategy uses multi time frame combination of indicators and three moving averages to fine the best entry point wen the fast MA cross the Mid MA slow MA , Stochastic and RSI combined together to find the best entry point in the trend and the StdDev is the trend filter , this strategy will reduce the risk off volatile move of price as it consider the trend action more than the price action , can work on mini account from low as 500$ or standard account up to 10,000,000$ tested .
trade scenarios
swing trades when alligator teeth (mid MA) cross jaw (slow MA)
faster swing trades, alligator lip (fast MA) cross above ore below teeth (mid MA) and jaw (slow MA) ,
Oscillators to confirm the trade
RSI above 50 for buy ore below for sell & levels .
stochastic crossing up or down.
StdDev indicator , wen StdDev moving up we have trend.
Exit trade
for closing the trade Fast MA crossing Mid MA a stop loss & take profit.
Account protection
Margin cut off setting in Cash
Margin cut off wen Margin > Free Margin
Inputs
three Moving Average's
RSI ,levels
Stochastic ,
StdDev Trend filter

Stop loss take profits MA
Trade box , include stop loss take profit and trailing stops,
Risk management and lot size
Lots Optimized
time hour trading
push notification,
magic number,
the EA dose not guarantee profit, and Before use you should search the optimal parameters for each specific symbol and time frame,
back test Demo version on real account and real data , it will not work on demo accounts
and sum brokers dose not allow algorithm trading,
work better with high volume trending markets like Forex majors ,

Investologic
SAUD ALHINDAL
Investologic Trading robot MetaTrader5 PC platform The EA or Trading robot is for the professional traders working with trend strategy .  Trend following indicator's and oscillator's, can work with any symbol or market in MT5 platform    FOREX, GOLD, OIL, STOCKS, INDEXES, NASDAQ SPX500 except CFDs  The strategy the strategy uses multi time frame combination of indicators and three moving averages  to find the best entry point wen the fast MA cross the other slow MA ,  Stochastic and RSI 
750 USD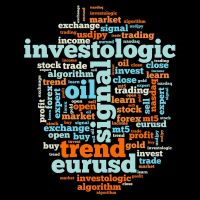 InvestologicSignal
SAUD ALHINDAL
Trading Signal for MetaTrader5 PC platform The Signal is based on the Investologic EA trend strategy .  Trend following indicator's and oscillator's, can work with any symbol or market in MT5 platform    FOREX, GOLD, OIL, STOCKS, INDEXES, NASDAQ SPX500   The strategy the strategy uses multi time frame combination of indicators and  moving averages to find the best entry point wen the fast MA  slow MA Crossover  And Stochastic , RSI  , Average Directional Movement Index ,combined together
50 USD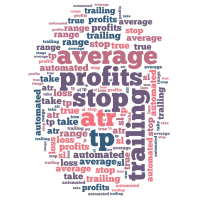 Auto ATR sl tp
SAUD ALHINDAL
Auto set stop loss and take profit and trailing on any open position on chart , based on Average true range calculation with risk reward factor default 1:3 . also you can use normal stop loss take profit and trailing . Inputs  Stop Loss (in pips) Take Profit (in pips) Trailing Stop (in pips) Trailing Step (in pips)  Use ATR          = true  ATR period  Risk    Reward    chart output for ATR value Stop Loss  Take Profit  Trailing Stop this export will not open trades and need optimization f
125 USD
now can work with any broker
Optimized and ready to work on EURUSD
strategy made simple and easy
High high & low low brake add
standard deviation add replacing ADX
better risk management

inputs made more clear
stop loss MA modified
ADX trend filter modified
High low brake out add
margin cut off wen free margin fall below margin