Virtual Level of Market Prices MT5
The indicator is based on the new market theory described and discussed on the Forum: https://www.mql5.com/ru/forum/58256 (in Russian).
The theory is based on the principles of receiving or not receiving profit. It accurately describes both the market of real goods and Forex. On the market of real goods, it detects conditions for maximizing profit. On Forex, it defines loss-free trading conditions. The theory has been confirmed in action.
According to this theory, there are four price levels on the market.
Apart from the current price P (Bulls or Bears) we see in the terminal, there are virtual market prices R (Bears or Bulls) closely related to the current price P. Depending on the optimal Popt (Lion) and the average market Pm (Leopard) prices, they periodically turn into each other.
Using the specific behavior of the virtual market price levels, the indicator detects the beginning of a trend formation, the moments when a trend turns into a flat and vice versa.
The indicator's operation principles are displayed in the attached video. Actually, market candles periodically disappear and re-appear again since the indicator is completely re-calculated, for example, when downloading history to the terminal.
The indicator allows you to see the previously invisible battles between the current and market price levels taking place in the market depths. The indicator will hopefully allow you to trade efficiently on all timeframes, especially М1.
Just like X-rays, the indicator highlights the market condition. Good luck!
Parameters
Calculation period - calculation period.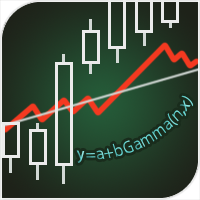 Gamma Distribution
Yousufkhodja Sultonov
The EA is based on and fully complies with principles described in the article https://www.mql5.com/en/articles/250 , which are put into action in the indicator https://www.mql5.com/ru/code/10339 (in Russian). The EA opens and closes orders according to signals of the stated indicator on any time frame (TF) and gains advantage due to forecasting features of the indicator. Medium-term trading: from intraday trading to trading within several months. Tested on EURUSD. A corresponding trading positi
1 500 USD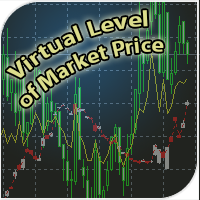 Virtual Level of Market Prices
Yousufkhodja Sultonov
The indicator is based on the new market theory described and discussed on the Forum: https://www.mql5.com/ru/forum/58256 (in Russian). The theory is based on the principles of receiving or not receiving profit. It accurately describes both the market of real goods and Forex. On the market of real goods, it detects conditions for maximizing profit. On Forex, it defines loss-free trading conditions. The theory has been confirmed in action. According to this theory, there are four price levels on
300 USD