Información general

Comentarios (3)

Discusión (16)

Novedades
Candycraft diip Mod
News (upd 02.11.2019)
Current profile and settings here (comments #11)
Be sure to look in the comments, publish data on the results of the adviser;)
SUPER PROMOTION! Species here! (comments # 12)
Cashback for the purchase here (comment # 13)
_________________________________________________________________________________________________________________________________________________
Statistics (upd 11/02/2019)
Real account: 7 trading days. + 9% to the deposit. 385 transactions. Turnover 4.19 lots.
Demo account: 31 trading days. + 50% to the deposit. 2600 transactions. Turnover of 28 lots.
Monitoring in the comments.
_________________________________________________________________________________________________________________________________________________
A lightweight and at the same time multi-functional Expert Advisor, a unique feature of which is the ability to simultaneously work both in the medium term and in the scalping and rebate modes.
The robot uses a progressive system of accumulating open positions based on indicatorless and indicator algorithms.

It can work as the main tool, or assist in resolving some not very neglected "situations on the account (at the same time, orders that are in drawdown must have magic). The settings allow separate work on buy and sell
The EA, with default settings, working only in the morning, opens 700-1500 transactions a month - a nice bonus for those who use rebates.
To determine entry points to the market, the robot determines the nearest strong support and resistance levels, then using the CCI and Stochastic filters it opens a position.
Traders can study its work in the tester and change the parameters to a softer style, or vice versa, make it even more aggressive. Indicators, for convenient and fine-tuning, are always displayed at the end of the backtest.
"The default settings are designed for an account from $ 1,000. By changing the TimeFrame and filtering indicator settings, you can lower the initial threshold to $ 200-300, but the quantity and quality will be noticeably lower. There are no ideal robots and algorithms, so we evaluate all the risks to the deposit options and control the course of events. "

The default TimeFrame for the configuration is M1.On days when no news is expected, it is recommended to transfer the robot to TF H1.

Settings
Orders

Lot - used transaction volume
Profit buy / sell - profit in the deposit currency of the buy / sell grid separately. If "0" is specified, then how the grid reaches zero profit-close.
Equity profit - profit on the total equity in the deposit currency. If "0" is specified, then upon reaching zero profit equity - all transactions will be closed.
Take profit, Trailing stop / Breakeven - any of the parameters is applied separately to each order

Trailing is triggered when a positive profit order Break-even (Breakeven) should always be strictly greater than zero (if not needed, set, for example, 10000)
Working hours
Start Hour, Start Min, End Hour, End Min - trading time settings
If the time is up, the adviser continues to work until all deals are closed, then it suspends work.
CCI 1 Sell, CCI 2 Sell, Stochastic sell - filter settings. A sale opens when all indicator lines are below the specified values.
CCI 1 buy, CCI 2 buy, Stochastic buy - similarly for purchases.
Magic
Magic Sell / Buy - magic separately for each series of orders.
Los compradores de este producto también adquieren
Otros productos de este autor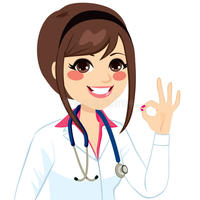 Doctor Hedge Correlation
Konstantin Chechnev
Doctor Hedge Correlation es un asesor experto no estándar para el comercio de correlación y/o cobertura. Le permite trabajar con 6 pares de divisas diferentes a la vez. O bien, configure un par de divisas para 6 opciones de cobertura/localización con 6 escenarios de salida, especificando diferentes Magic. El trabajo en el modo de cuadrícula le permite capturar todas las fluctuaciones del precio y minimizar las posibles reducciones. La frecuencia de entrada está regulada por el período de tiempo
FREE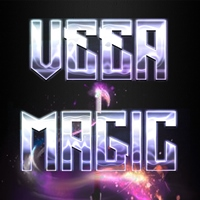 VeeaMagic
Konstantin Chechnev
Надежно и просто - два кита, на которых сформирована логика советника. В него заложены два канальных индикатора -  Keltner Channel и Donchian Channel, которые определяют точку входа и выхода применяя различные комбинации алгоритмов. Каждая позиция/сетка ордеров защищена динамическим Stop Loss, который определяется на основе множества различных условий. Алгоритм просчитывает точку наиболее вероятного не возврата, откуда можно добавить дополнительные объёмы в случае положительного профита, или
FREE
Hello!

In this update, we fixed errors, added new ones :)

And in the case:
1) Added the function of closing deals at the specified time, mainly for those who work on rebate and return the spread, it is important for them to close deals before the end of the day.

2) We added the k% period setting for the Stochastic indicator, corrected problems with changing periods for CCI.

3) Internal changes in the code for opening / closing transactions.
Добавлен фильтр спреда валютной пары.