Información general

Comentarios

Discusión
MRS indicator mt5
MRS Indicator: Moving Relative Strength.
Indicator developed by me to use custom Moving Average and characteristics of Relative Strength in one line.
If you have any questions about the indicator, your comments are welcome.
MRS features
Works for all timeframes.
100% non-repaint indicator.
Settings are changeable as a user needs.
Recommend to use this product on smaller timeframes: M5, M15.
Parameters
Period RSI - number of bars to calculate a RSI value. Recommended values 5-55
Price RSI:

Close price
Open price
High price
Low price
Median price
Typical price
Weighted close price

Scale period - number of bars to be used in the calculation of Period MRS.
Scale shift (points) - distance in points away from the line to show the deviation from the price according to the indicator settings.
Los compradores de este producto también adquieren
Otros productos de este autor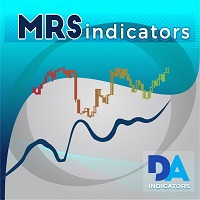 MRS indicator
Daifallah Alamri
MRS Indicator : Moving Relative Strength. Indicator developed by me to use custom Moving Average and characteristics of Relative Strength in one line. If you have any questions about the indicator, your comments are welcome. MRS features Works for all timeframes. 100% non-repaint indicator. Settings are changeable as a user needs. Recommend to use this product on smaller timeframes: M5, M15. Parameters Period RSI - number of bars to calculate a RSI value. Recommended values 5-55 Price RSI :
50 USD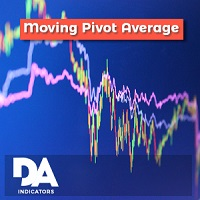 Moving Pivot Average
Daifallah Alamri
Moving Pivot Average    The indicator uses very flexible algorithm for pivot value calculating. It allows you to allocate in days a certain time intervals (custom bars) and calculate the average pivot value based on High, Low and Close prices of these bars. The duration of custom bars is set by the "Day Minutes" setting - it can take values from one minute to one day (1440 minutes). How many custom bars will be taken into account is determined by the "Days" setting. The pivot line can be conside
60 USD