Krzysztof Lorenc
| Wednesday
====================================
New version of 4X Lab 1.492 is available.
====================================
4X Lab is advanced trade manager that can place and manage all type of the orders in accordance with risk and money management. The expert was designed to not disturb on the chart according to rule minimum on chart, maximum efficiency. Important features are available from auto-hiding panels or attached to the order lines. All is kept in clear way without big annoying trade panels occupying half size of the chart. Lines of orders don't overlap chart with your technical analysis, but can be dragged at any place on the chart, to compare their price levels with tops and bottoms and so on. Orders can be place by using four different methods, all in accordance with risk and money management. That all doesn't require specific skill, also all can be done effortlessly and directly on chart. The 4X Lab can accelerate and facilitate managing of many orders, also with common levels of SL and TP. Get 4X Lab trading manager, which massively helps professional traders increase their trading productivity
4X Lab allows you control reckless signal provider or other EA especially if your signal provider or EA doesn't use SL and TP. You can control orders by trailing stop, break even, partial or hidden SL (if 100%), partial or hidden TP (if 100%). You can also control orders by common levels of SL or TP, partially too, and much more. All very easy, effortlessly and intuitively.
Thank you for purchasing and comments.
Full description you will find here:
https://klore-fx.eu/4XLab.php
Please also check out the rent offer!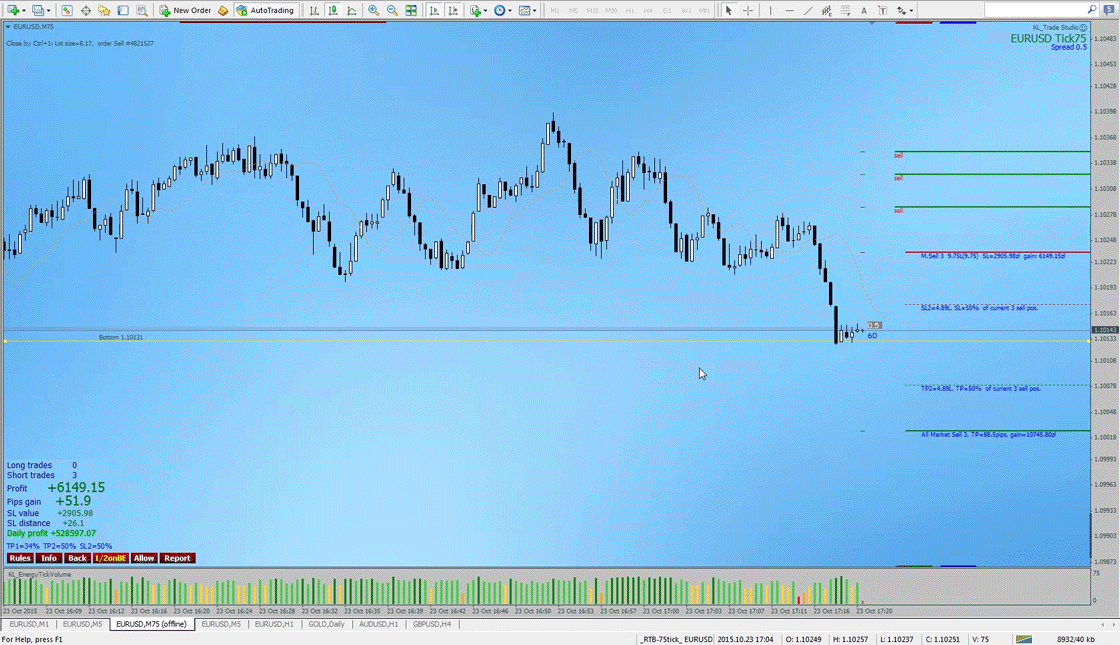 · 75