Hi,
i have an indicator in use, which needs modifications. This indicator draws Renko Boxes into a chart (like the FXBlue Renko does). Then it counts the range boxes. A renko range box is, when the price moves above a level and down again, it draws boxes.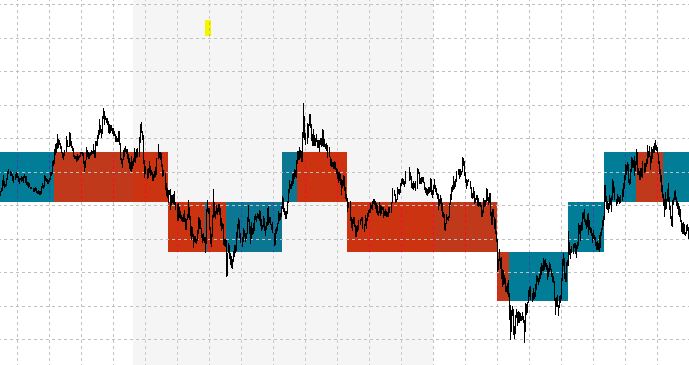 The screen shot shows it perfectly. If you dont understand the logic, dont apply, i will ask questions to proof that u understood the concept.
The indicator counts the boxes, e.g. first is count = 2 (one long, one short. Second is four, short, long, short, long, Third one is two long and short and so on. Next screenshot shows an example of result.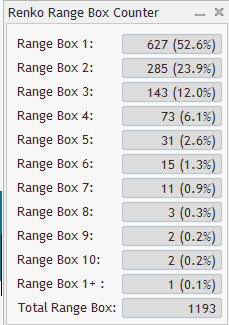 One setting of the indicator is narrow the counting given time slots. Look at first screenshot, you see a light gray background which starts at the first renko range box and ends at the fourth. The fourth renko range box will be count as ONE, no matter if more rangeboxes will follow, see nextr screenshot. Last range box will be count as two, but it is three in reality.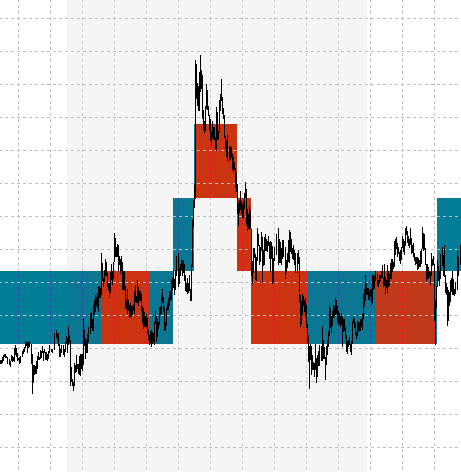 So the indicator needs a modification that counts the last renko range box to its end, so for above example, resut is three not two.
Second modification is much more simple. The indicator needs an offset for the renko range boxes. If the renko box size is 100 and the renko high is at 12100 and the renjko low is at 12000, an offset of 50 will set this levels to 12150 and 12050.