Job finished
Execution time 5 days

Feedback from customer

Feedback from employee
I have an EA and I want to avoid the EA to open trades during news time.
Most of EA with news filters cannot be backtested on strategy tester.
So I would like another EA file which able to backtest with news filter from NewHistory.csv files like example at https://fxdreema.com/forum/topic/12493/backtest-newsfilter-mt4-tutorial-csv?loggedin=true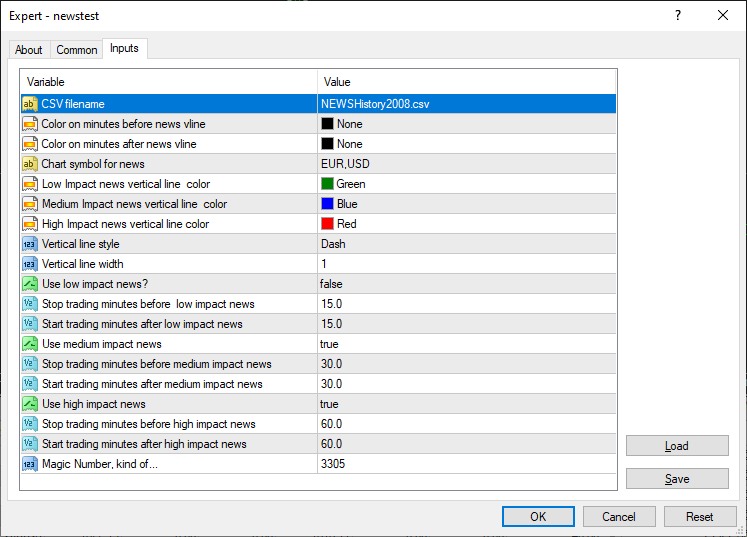 I have tested the above example, it works, but the backtest process speed is toooooo slow, because it check the csv file on EVERY TICK. You need to modify the news filter EA file mql4 code to speed up the backtest process.

Maybe by checking csv file on EVERY CANDLE instead of EVERY TICK.
Or maybe other solution to faster the speed for the backtest process. Or you have better solution to backtest EA with news filter from year 2008 to 2021 in faster speed?
---------------------------------------------
Then in live version EA should has news filter to live trading (not in strategy tester).
This live version new filter EA setting should has options "look for USD news, CAD news, NOT look for JPY news" like screenshot below :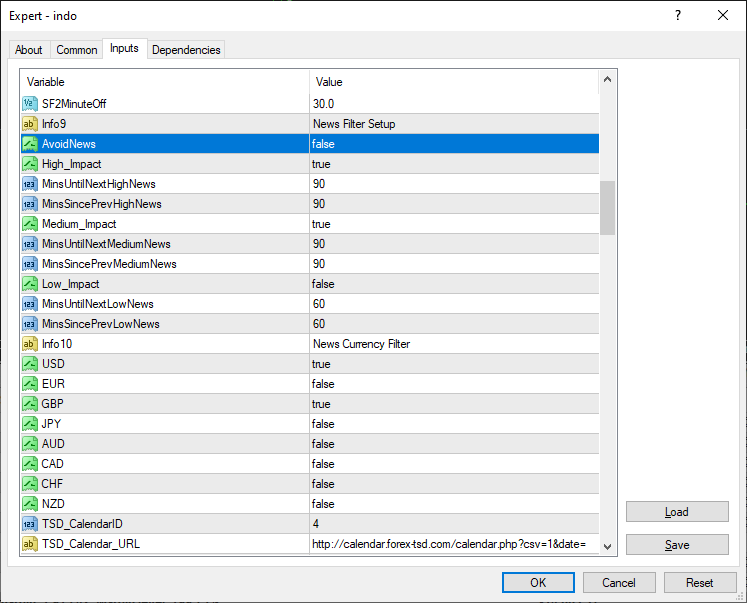 I have attached my EA name "hilowGhostCHFJPYm15.zip".
So you need to add news filter codes to this "hilowGhostCHFJPYm15.zip".

there should be 2 separate codes of News Filter :
1) for strategy tester.
2) for for live trading.

I'm not sure you can combine both News Filter codes into 1 file?

If cannot combine, and to ease your job, you may separate the two difference files because I think it is very hard to combine the both news filter coding.

So at the end you should send me two separate files :
1) "hilowGhost-NewsFilter-Backtest.mq4"
2) "hilowGhost-NewsFilter-live.mq4"