Job finished
Execution time 6 days

Feedback from employee

Feedback from customer
**MT5**
Require a simple EA with 3 TP's levels and one SL level for all 3 set by ATR with a ability to choose ATR Period as well and ability to hit BE button: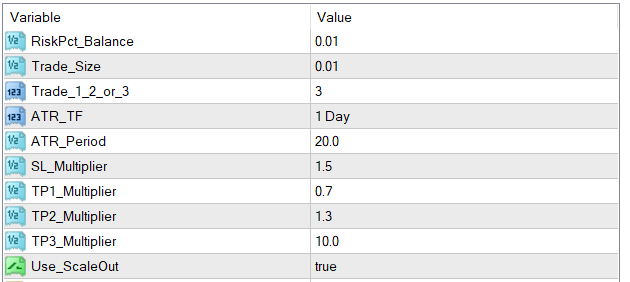 Unlike the picture above I would like the option to choose the size's of each position as well; i.e. Position TP_1 = 1.00Lot, Position TP_2 = 0.50Lot etc...
This should all be changeable on chart with a BE button (with spread factored in for distance from open line) on chart too and a "buy/sell" button on chart to go Long or Short with a click.
I am open to offers for this job.
Thanks
Sappyjay