Pro intraday trading
Hi traders,
Anyone can trade in forex during the day..
All you need is the" pro intradey trading " indicator.
This indicator detects "Safe Buy/Sell" points by processing the "lowest value and highest value in the day" of this instrument at the time intervals you specify, giving you the "target Channel range" instantly on the live chart.
It offers buy 3-Buy 4 channels ( 2 blue lines Buy Zone) as Safe Purchase points.
It offers sell 1-Sell 2 channels (2 pink lines Sell Zone) as safe selling points.
Between the safe trading channels, it offers" between the first Pink Line and the first Blue Line", which is called the" waiting zone"; no transactions are made in this zone! just wait for entry to the "Safe Purchase or safe sale zones" to begin processing. Make gradual transactions within these channels according to your understanding of risk.
Daily Stratejy:
[img]https://charts.mql5.com/28/972/btcusd-m30-hizlifx-trading-ltd-3.png[/img]
İndicator Settings :
indicator settings for comment also
Twitter : https://twitter.com/aia_pro
Enjoy
Contact us for activation and demo ;
Vahap YAMAN
E-mail : vyaman@yaani.com
Twitter: https://twitter.com/aia_pro
Installation and technical support Telegram : https://t.me/joinchat/oUZ_-Kdaw4U5NTI0
NOTE: recommended screen resolution 1920x1080
Pro Aia by Vahap YAMAN
Vahap Yaman
Pro Aia    Hi traders, Anyone can trade in forex during the day.. All you need is the" pro intradey trading " indicator. This indicator detects "Safe Buy/Sell" points by processing the "lowest value and highest value in the day" of this instrument at the time intervals you specify, giving you the "target Channel range" instantly on the live chart. It offers buy 3-Buy 4 channels ( 2 blue lines Buy Zone) as Safe Purchase points. It offers sell 1-Sell 2 channels (2 pink lines Sell Zone) as safe
2 000 USD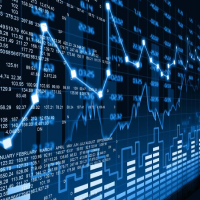 Pro intraday EA
Vahap Yaman
Hi traders, Anyone can trade in forex during the day or long term investment . All you need is the" Pro intraday  EA" Pro intraday  EA, detects "Safe Buy/Sell" points by processing the "lowest value and highest value in the day" of this instrument at the time intervals you specify, giving you the "target Channel range" instantly on the live chart. It offers BUY ZONE; 1-Buy 2 channels ( 2 blue lines Buy Zone) as Safe Purchase points. Pro intraday EA  Buy trades in this region. It of
3 500 USD