DuosClassic2
Expert is a fully automated Trend and Levels Follower system.
I will always help you, please contact me !
I accept suggestions for improving this product.
General Strategy Definition
For every trader: This trading system is suitable for both experienced traders and beginners.
100% Quality Test: Stress tested with 100% tick data using variable spread
Symbol:

any optimised. Default - USDCHF

TimeFrame:

any.

Min Account Balance: 200 $.
Broker: All brokers are fine.
MT5 Account Type: Hedging.
Parameters for other instruents - see Comments.
The price of the product changes by + 10 $ every day.
Samples of params
01/01/2020 - 01/01/2021
Priority
Params
From
Step
To
Descr
USDJPY
GBPUSD
USDCHF
EURJPY
3
Period_Level
15 мин
3 ч
2h
3h
1h
20min
3
LineNumLevelBuy
0
1
13
в диапазоне
3
0
0
0
3
LineNumLevelSell
0
1
13
в диапазоне
1
1
11
9
4
SL_trail_my
200
50
350
350
300
350
350
4
Interval_my
200
50
350
300
250
300
200
1
MABarsM30
9
1
15
13
14
9
11
1
MABarsH1
2
1
6
4
4
2
5
1
MABarsH4
1
1
2
2
1
2
1
2
MAPeriodCone
30 мин
3 ч
30min
1h
3h
3h
2
ConeTrand
0,5
0,02
2
1,02
1,23
1,06
0,8
Profit per year
unreal
4000%
9700%
15000% high risk
For MT4 here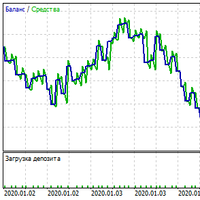 Neuro Start
Dmytryi Voitukhov
UPD: -對於成功建立的培訓基地,我將免費提供臨時使用的顧問。 -培訓基地將隨著培訓的進行而佈局。 -訓練大約需要20個紀元。 因為EA交易會佔用大量資源,並且市場無法對其進行處理-已引入具有市場價值的TypeOfWork參數。 必須將其切換為任何其他所需的值! 出版用於協作學習! 輸入數據的設置深度為設置中指定的時間範圍的50條。 ThresholdOUT無效。 在某些情況下,速度只會影響很大的值。 在訓練模式下,僅以最小手數打開1個訂單,且SL和TP相等。時間表應統一。在這種模式下,利潤本身並不重要。 距離僅適用於MaxOrders> 1。 MaxOrders> 1會使速度大大降低。 LearnEpoch是用於循環優化的未使用參數。 刪除文件data_w1_ [TF] _ [INSTRUMENT] .csv和data_w2_ [TF] _ [INSTRUMENT] .csv或更改參數中的PeriodBar時,訓練將從頭開始。 文件位置C:\ Users \ [USER] \ AppData \ Roaming \ MetaQuotes \ Terminal \ Common \
FREE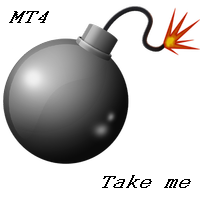 Pipser Trial Mt4
Dmytryi Voitukhov
Account - hedge Depot - from 200 Optimized for any pair. The options are in the comments. Trial - month. Optimized for EURUSD. Convenient optimization of intervals for trading - just remove the unprofitable Day of the Week, Hour from the list. ! Enter the numbers on the Day of the Month to disable trading on these days. * Disabling trading means not entering the market. If there are open orders, accompany them. After optimization, reset HoursTST, DayOfWeekTST, DayOfMonthTST. An option for MT4 is
FREE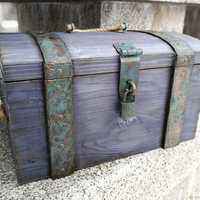 DuosClassic MT4
Dmytryi Voitukhov
Expert  is a fully automated  Trend and Levels Follower system. I will always help you, please contact me ! I accept suggestions for improving this product. General Strategy Definition For every trader:   This trading system is suitable for both experienced traders and beginners. 100% Quality Test : Stress tested with 100% tick data using variable spread Recommendations Symbol:  any optimised. Default - GBPUSD TimeFrame:  any. Min Account Balance:  800 $. Broker:  All brokers are fine. MT5 Accou
190 USD