MARSI Minute Based Strategy
MARSI key advantages are:
MARSI uses several algorithms to identify trends and take advantage from them.
As the name suggests, it uses MA and RSI.
The algorithm is fully optimized for 1 minute chart and 5 minute chart.
Best settings are set on default.
A predetermined statistical analysis is used to create this strategy (Random Forest).
Wide TP and low Stop Loss
Best results with EUR/USD
Trades with maximum of 0.1 Lots
Results shown in the screenshot are from back-testing tool in MT4
Please keep in mind that future results do not depend on past results and profit is not guaranteed.

Alligator Trend Trader Pro
Kiril Spiridonov
The system is tested and fully optimized on 4H. Furthermore, more 1370 models were used to optimize the indicator. It uses Aligator indicator to catch the trend.  Pros : Backtested using tick data for the last 6 years. Expected to keep the same performance Does not have to be turned on all the time as it uses major market movements. Fully optimized strategy on 4H chart. Cons : Has a maximum losing streak of 3 consecutive trades in several market conditions. ** Past performance is not a guarant
50 USD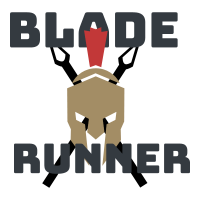 BladeRunner
Kiril Spiridonov
主要特點: 一種使用EMA和價格操作交易主要貨幣對的革命性方法。該算法可以捕捉趨勢,並將剝頭皮交易一直到定義的出口。 此外,請按照自己的節奏使用EA。當它剝奪趨勢時,在您放置它時,它會識別當前趨勢並開始分析潛在交易。 該EA是最流行的交易策略之一的最佳版本-刀片殺手。 它針對4H,1H和30M進行了完全優化,但在其他時間範圍內也表現出色。 時間範圍越短-進行的交易越多(與趨勢追踪者相比,它使用的是更多的剝頭皮技術) 主要優化點: 使用以下設置在4H時的最大預期利潤: 4H輸入-StopLoss = 15;止盈= 105; TrailingStop = 25;滑點= 6; EMA_Period = 14; firstClose = 15; MA_Shift = 1; lastClose = 1 在30M和1H上也有驚人的結果: 30M輸入-StopLoss = 45;止盈= 85; TrailingStop = 50;滑點= 10; EMA_Period = 28; firstClose = 17; MA_Shift = 1; lastClose = 1 1
250 USD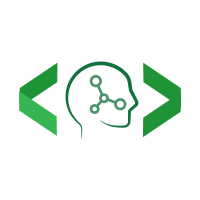 Systematic
Kiril Spiridonov
Systematic is an automated trading system that uses a price action to open and close trades. Could be used for everyday trading. Doesn't use grid, martingale or other dangerous money management methods. Perfect fit for Cryptocurrencies as well. Best fit on 30M timeframe. Recommended Minimum deposit  of 100 usd for each 0.01 lot Settings EA Order_Comment - Order comment Lots- Fixed lot StopLoss TakeProfit TrailingStop Channel Parameter -------------- PM ME AFTER BUYING THE EA TO SEND YOU THE OPT
2 500 USD