Delirium EA
Easter Sale Discount 70%


Elliot Wave strategy with high-low channel break points and RSI support.

Delirium is not a get rich fast scheme, its a tool that will help you to grow your account safely and steadly and allow you to start even with a low balance.
Innovative and complex system for determining the correct market entries for trading.
Calculated signals that determine the exact moments for exiting the market are based on a very complex mathematically algo.
Very tight and close Stop Loss and Take Profit.
Slippage control to avoid news but seems that high impact news dont have any side efects on this EA.
For each position, maximum levels for the profit and loss limits are established.
The best time frame is M30.
Best tested pairs are EURGBP and GBPAUD.

Not Martingale and Not Grid.
Tested with ICMarkets RAW Account.

This expert can work with both small accounts of 50 USD minimum for 0.01 Lots and accounts with large deposits.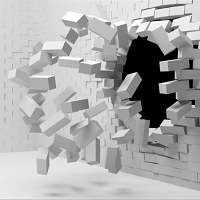 BreakOpen EA
Jose Pinto
Easter Sale Discount 70% EURUSD H1     (not a "get rich tonight" scheme but a real tool that will help your account equity to grow up steadly) -----    NEW VERSION 2.0 OUT !!!   ----- $ 200 Minimum Equity - Follow Trend Strategy - Non-Martingale Averaging with Stop Loss - Technical [MA] + [Candlestick Pattern] + Support / Resistance LOGIC: 1. A. SL_Percent_continue if true then the stop loss function works, and it is possible to continue trades even if hit by stop loss B. Risk_Pe
480 USD