The strategy is intra-daily.
8. "Force close" time is defined to close the position, if it was not fulfilled (e.g. 21:00)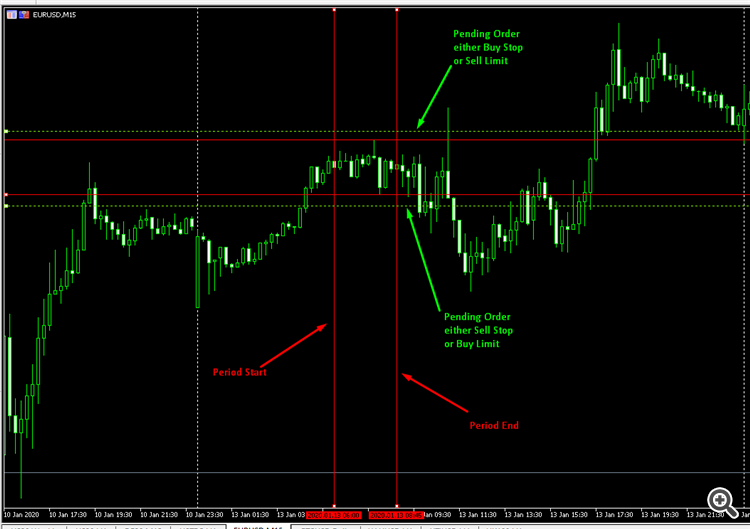 EA Variables:
"Period_Start" - the time when the period starts
"Period_End" - time time when the period ends
"Break_Size" - number of pips above the Period High or below the Period Low, where the pending orders to be placed.
"Position_Size" - position size in lots
"Take_Profit" - Take profit in pips from the opening price
"Stop_Loss" - Stop loss in pips from the opening price
"Force_close" - time when the position is forced to close
"Trailing_stop" - trailing stop in pips. Default is "0" and no trailing stop is applied.
"Real_Breakout" - (Boolean) - if "TRUE", pending orders are opened as described in the steps. If "FALSE", "Buy Stop" above the HIGH is opened as "Sell Limit" and "Sell Stop" below the LOW is opened as "Buy Limit"
Other Requirements:
- Backward Strategy Test should work on the EA
- All source files shall be provided at the end