Visão global

Comentários (1)

Discussão (3)

O que há de novo
Pinocchio
The Pinocchio indicator is a technical, analytical tool designed to identify trend reversals and find optimal market entries.
The Pinocchio indicator is based on the pin bar, which is the Price Action reversal pattern.
This tool can be used as a self-sufficient and full-fledged strategy for trading. Using a good system of money management and risk control, you can build complete trading systems using only this indicator.
Os compradores deste produto também adquirem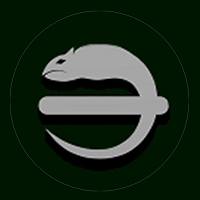 Rialtoimitator Scalpbot
Khusan Niiazov
Description Rialtoimitator SCALPBOT is a fully automatic scalping trading system designed for the EURUSD currency pair. The system is based on the patterns of behavior of price steps (ticks) during an intraday change of direction. The system's algorithms work only with ticks, ignoring information about the state of bars, so there is no difference in which timeframe you use SCALPBOT - calculations are performed inside the bar. Trading Trading is carried out on the EURUSD currency pair. Prede
1 000 USD
Fixed a bug with deleting objects on the chart
Function for PUSH notifications added.