RSI Multi Time Frame
The Relative Strength Index (RSI) is an oscillator that compares the magnitude of recent gains to recent losses in an attempt to determine overbought and oversold conditions of an asset. The RSI ranges from 0 to 100.
An asset is deemed to be overbought once the RSI approaches the 70 level, meaning that it may be getting overvalued and is a good candidate for a pullback. Likewise, if the RSI approaches 30, it is an indication that the asset may be getting oversold and therefore likely to become undervalued.
The RSI supports the traders to find an optimal time to enter a trade or take profits.
The Standard RSI of the MetaTrader 4 can only be displayed in one Time Frame at one time. To improve the hit rate of your trades (especially in lower time frames) the "RSI Multi Time Frame" will show all RSI Charts and values from all Time Frames.
-> If you see that the RSI Value of many TimeFrames are overbought/oversold it will give a huge improvement of the Quality of your Trades
Extras:
there will appear a box around the value if it's over 70 or under 30 -> easier to identify which Time Frame is Overbought / Oversold
Optional: sound alert when RSi is over 70 or under 30 / sound alerts again when the RSI value goes under 70 / over 30 again and remains for a defined period of time
Optional: Push Notification which informs you if a Time Frame is Overbought / Oversold -> Closing Trades on your Mobile Phone possible if you aren't at home
Parameters:
Send Push Notifications - You get Push Notifications to your mobile phone if the RSI Value is over 70 or under 30 and when prices moves back over 30 or under 70
Sound Alerts - You get a sound alert if the RSI Value is over 70 or under 30
Time in Seconds price moves from 70/30 - If RSI Value is e.g. under 30 and moves back over 30 you get a Push Notification to your mobile phone if the RSI Value is longer than the defined seconds over 30 - > This bewares you to get too many notifications if the Value of the RSI flucuates around the value
RSI Period - Standard: 14
Applied to - Standard: Close price
Overbought Level - Standard: 70
Oversold Level - Standard: 30
Settings for different TimeFrames: M1 / M5 / M15 / M30 / H1 / H4 / D1 / W1 / M1
Example for M1

M1 Color Choose the Color of Line on the Chart
M1 Line Style Choose the Line Style
Sound Alert M1 You get a sound alert of the RSI Value of the TimeFrame M1 is over 70 or under 30
Sound File Choose your individual Sound
Push Notification M1 Get a push notification only for the TimeFrame M1
Choose the same settings individual for the other TimeFrames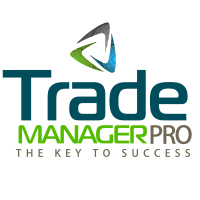 TradeManagerPro
Thomas Michalik
With this EA, you can efficiently control the most important part of trading - risk and money management. It calculates the perfect lot size for your orders depending on the defined stop loss and sets the take profit at a defined Reward:Risk level. The stop loss and take profit levels can be set easily with a line on a chart. Why Is Reward:Risk So Important? The only way to make profit in trading is to gain more than you lose. There are only two parameters which define it: Hit Ratio Reward:Ris
FREE