Información general

Comentarios

Discusión
PriceEnvChannel
PriceEnvChannel According to the principle of price and moving average, the index forms a price envelope channel, which automatically describes the current trend. The strength of the trend can be judged by the position of the price and the middle line. If the price is in the same level channel for a long time, it can be considered as the current volatile market and adopt the volatile trading strategy. If the price is on the side of the middle line of the channel, it is the trend market and adopt the trend trading strategy.
Channel parameters can be adjusted to select whether to display the center line or channel line to get a more concise indication.
You can display the channels of a specified period in different time periods. For example, the channels calculated by H1 are displayed in 5 minutes or 15 minutes to get a better reference price.
Settings:
Timeframes: Specifies the time period of the calculation
Percent: channel percentage
Price: reference price
Show middle: Show middle line
Middle color: middle color
Show channel: Show channel envelope
Channel color: Specifies the channel line color
Ma periods: smoothing days
Ma mode: moving average mode
Los compradores de este producto también adquieren
Otros productos de este autor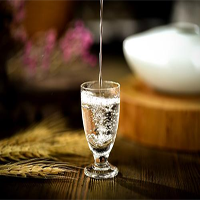 PivotSmoothed
Jingjun Tian
PivotSmoothed  indicator can display the multi air boundary and the first support pressure level of the day (which can be adjusted by modifying the parameters). It can clearly see whether the current trend or shock is. It can adjust the parameters to obtain different levels of support pressure level, and it can also adjust the smoothing days to obtain a more stable trend description. This index can provide good horizontal reference and trend suggestions for friends who trade in the day, and can
50 USD