Información general

Comentarios

Discusión

Novedades
Adaptive Grid EA
This trading tool is designed to be used as a grid trading robot but in a rather unique way that I call 'Adaptive Three Layered Grid System'. If you are interested in making consistent gains at moderate risk on the FX market, then this is the best tool. One has to be patient as your account grows.
Operation:
1. Open three different chart windows of the currency pair you wish to trade (eg. GBPUSD) after installing the tool into your mt4 terminal.
2. Attach the tool to the first chart and in the input settings, ensure the parameter 'EACopy' is set to one.
3. Attach the tool to the second chart and in the input settings, change the magic number and ensure the parameter 'EACopy' is set to two.
4. Finally, do same for the third chart and again ensure you change the magic number and that the parameter 'EACopy' is set to three.
You can now enable auto-trade on mt4 to begin trading.
I recommend an account leverage of at-least 1:200 and time-frame is not important. The expert has undergone successful forward testing from 2016 and can be used on real account. For best results, run EA on NOT more than two currency pairs.
I recommend using the default Reserved Units of 20000 for the auto lotsize calculation. The EA is fortified with lots of controls already automated that makes it very safe and easy to use. The nice part is that there are no tons of parameters to set when using it on multiple charts or currency pairs.
In most cases, the default values set on the parameters are enough to make profitable trades at good draw-down levels.
PARAMETERS:
MagicNumberGrid - it is the magic no. EA uses
EACopy - put on one, two and three respectively for the 1st, 2nd and 3rd charts. (this is the only thing you change for 2nd & 3rd charts)
Lot_Type - decides if EA uses Automatic lotsize or fixed lot (baselot)
base_lot - this is the lotsize used by EA if 'Lot_Type' is set to fixedlot
ReserveUnits- the divisor used to divide account equity for the autolot calculation. eg. for a 10K account, if ReserveUnit is 10000, EA would start with 0.1 lotsize. If ReserveUnit is 5000 then starting would be 0.2 etc...
StopTradeAfterTragetHit - if true, the EA stops work upon reaching target. To continue trading you may have to restart the mt4.
NOTES: 1. EACopy two & three would be trading with slightly higher lots but this is normal and should not be seen as a problem
2. Testing the Tool in the strategy tester may NOT give you a good picture because there won't be EACopy 2 & 3. All three must run simultaneously
on a demo or live account for the true action to be seen.
3. It could be used in "two layered mode" by running on only two charts (ie copy1 & copy2)
Follow the performance using the link below where it is trading on Gold (XAUUSD) -Two Layered Mode:
myfxbook.com/members/FXHEADMASTER/adaptive-grid-gold-1/3443349/L0H4D96VbwcmGmfjYj3W
Los compradores de este producto también adquieren
Otros productos de este autor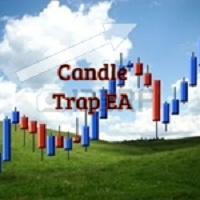 Candle Trap EA
David Binka Kumatse
This EA is built to work using a combination of some indicators together with price action. It makes use of some special candle sequence to enter trades. The strategy exhibits  scalping  tendency and  hedging  characteristics for recovery. If a signal is generated the expert places buy/sell orders with its corresponding hedge order at some calculated distance(pips) away. If signal works as expected, the EA takes profit intelligently by closing these orders at some minimum Profit(automatic). If h
FREE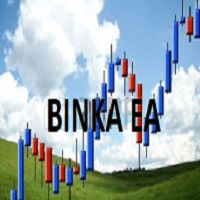 Binka
David Binka Kumatse
This one is actually a personal EA designed to trade all pairs by exploiting the weakness of the markets.  Its strategy includes hedging, trading medium to long term moves to generate continuous profit. Infact its functions are a little out of the  norm but that's okay so long as it bringing in money by way of growing the account at very moderate risk levels. Not much will be put out here...buy once you rent or purchase, I will provide you with the details as to the best way to use the tool.  
1 000 USD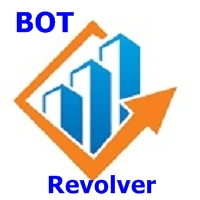 BOT Revolver
David Binka Kumatse
A good trading system is the one that runs successfully in a trending market as well as a ranging or flat market with a close to zero probability of killing or blowing the account whether it involves martingale or not. This is what the "BOT Revolver" EA delivers coming from a background of over 14 years of trading experience. Recommended minimum deposit is $10,000. If you have less, use a cent account.
560 USD
Reduced the extremely high lotsize when being used in copy3 mode which helps reduce drawdown
Issues of reliability fixed and magic number automated
Some bug fixes done to make EA work well on 4 or 5 digit broker
The situation where EACopy 2 or 3 sometimes fail to place orders due to conflict in internal Magic no. generation has been resolved