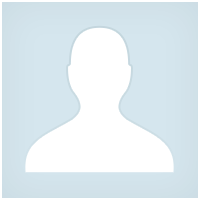 BlueDot
Added topic
My MT4 can not load EAs and Indictaor.
Suddenly my MT4 can not load EAs and Indicators. I restart the computer and MT4 many times but still same. Please let me know how to fix this issue. 2020.12.28 11:24:26.640 cannot load
1
BlueDot
Added topic
MQL5 VPS Memory
I use Multiple EAs on my MQL5 VPS. The Memory usage of my MQL5 VPS is about 80Mb currently. Is this too much and danger level ? What is the maximum memory for the MQL5 VPS and recommended memory usage?
BlueDot
Added topic
Error messages from MQL5 VPS Journal
Upgraded my EA with new version today and I install it to 15M and H1 chart. I use MQL5 VPS. So I synchronized it and I found this message from the VPS journal. Let me know what to do
BlueDot
Added topic
MQL5 VPS
I bought MQL5 VPS 1year service yesterday. 1. On detail it stated latency is 2.27 ms but journal stated 152.06ms how to fix it..? 2. On the journal stated MT4 stopped and xxxxremoved, xxxxxxxdestroy etc.. sounds like my mt4 is not working with VPS
BlueDot
Left feedback to developer for job New EA create
He is the true programmer who has skill and responsible person. I will hire his work again. I will continue to up grade my EA with him. Thanks Mr. Vladmir Gribachev
BlueDot
Left feedback to developer for job Modify the EA
BlueDot
Left feedback to developer for job Modify the EA
BlueDot
Left feedback to developer for job Modify the EA as we agreed with Eriche
BlueDot
Registered at MQL5.community