Overview

Reviews

Comments
CandleShadow free
The free distribution of the advisor is over!
This version of the EA with limited functionality.
We recommend using the EA in any market with a low spread and good liquidity.
The following currency pairs have been tested: EURUSD, GBPUSD, USDJPY
Fully automatic trading with the calculation of entries based on the analysis of the pattern shadow
and filtering by RSI.
Well tested on history with high quality simulations, real or floating spreads, commissions and random slippage, with 99% tick quality
It is recommended to use the EA with brokers with low spreads, low commissions and fast execution.
Most ECN brokers provide such conditions.
Buyers of this product also purchase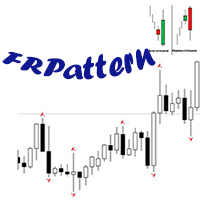 FRPattern
aleksandr butkov
FRPattern Советник можно использовать на любом рынке с низким спредом и хорошей ликвидностью. Тем не менее рекомендую следующие валютные пары: EURUSD, USDJPY, GBPUSD и XAUUSD. Полностью автоматическая торговля с расчетом входов на основе анализа паттерна на старшем таймфрейме  и фильтрации на младшем таймфрейме. Основные характеристики советника Продвинутое управление стоп-лоссом Алгоритм контроля за проскальзыванием, позволяющий избегать больших убытков при сильном проскальзывании Полнос
149 USD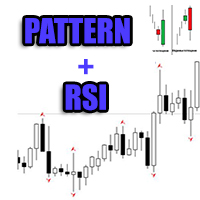 TrendRVR
aleksandr butkov
This Expert Advisor is notable for the fact that it is designed for trading any currency pair. The "Pattern + RSI" robot demonstrates good performance for a long time without changing the settings, and it is not some prohibitively complex system, but simply a successful combination of Prise Action, indicators and an order grid. The EA can be used in any market with a low spread and good liquidity. However, I recommend the following currency pairs: EURUSD, USDJPY, GBPUSD and XAUUSD. Fully auto
149 USD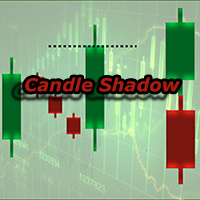 CandleShadow
aleksandr butkov
The EA can be used in any market with a low spread and good liquidity. I recommend the following currency pairs: EURUSD, GBPUSD. Fully automatic trading with the calculation of entries based on the analysis of the pattern shadow and filtering by RSI. The main characteristics of the advisor Advanced stop loss management Slippage control algorithm to avoid large losses in case of strong slippage Fully automatic mode with configurable inputs Well tested on history with high quality simulations
350 USD