Overview

Reviews

Comments

What's new
PullHed Scalper
PullHed Scalper is an Expert PullHed setup
Set for M5 period for EUR / USD
Test performed without terminal:
NOV / 2020 and DEC / 2020
Deposit: $ 100
Profit: $ 107
Total: $ 207
PullHed-> Trades in Pullbacks in Candles with large volumes of points.
I am only selling this setup because the vast majority of my clients do not know how to configure it or have no interest in studying different strategies.
For more configurations of the launch of PullHed Pro.
Buyers of this product also purchase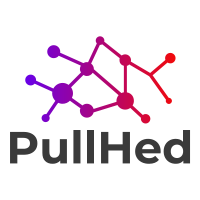 PullHed
Luiz Felipe De Oliveira Caldas
PullHed -> The purpose of this EA is to do Pullbacks on Candles with large volumes of points, and has Hedge options to protect capital. * Why PullHed? PullHed has great chances of making good profits regardless of global crises, it is great for diversifying income because Pullback has been a standard behavior since the beginning of large markets. Besides being easy to configure, it is unique for each customer because it different parameters to be configured. * PullHed predefined for E
95 USD
Updates:
* Trading hours
* Breack Even
* RSI filter