Overview

Reviews (1)

Comments (2)
Max Spread Monitor
Description:

This Free Indicator will allow you to monitor the Max/Min spread in a bar/candle.
By running it 24h/24h will allow you to recognize which period of time having maximum spread, based on that you will understand the market more, and could develop/improve to have better trading strategy.
Parameters:
limit: <specify the limit of spread, above which the indicator will mark the price, at which high spread occurs>
Note:
Beside the price marked due to high spread above, the indicator also will mark the price with the highest spread, which occurred within that bar.
Orchid color price mark: the initial high spread (above the limit) in a bar
Red color price mark: the highest spread in a bar.
Buyers of this product also purchase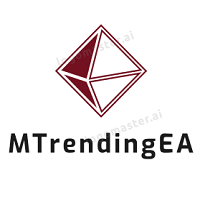 MTrendingEAv2
CHU HAI HA Chu Hai
Specification: - Trend trading only on GBPCAD . - EA run using H1 (1 hour) and D1 (daily) timeframes only (so don't worry about strategy tester modelling quality, because of using H1/D1 is enough) . - Each trade opened with pre-determined Stop loss and Take profit. - Having trailing stop. - Based on fixed risk per trade/position (default is 5% of account free margin), then: Expecting net profit is about 60%/year ; Maximum drawdown is only 11% for the whole period (4 years testing). - Medi
990 USD