Overview

Reviews (2)

Comments
Nic Levels
This is a tool for making chart layouts. It displays the level breakout and direction.
The product is optimized for four- and five-digit quotes (the fifth decimal place is ignored).
It is fast. It does not generate unnecessary objects that fall outside the screen boundaries. Also, it deletes its own objects that are no longer visible without leaving any waste. The indicator can work in the strategy tester.
Parameters
Price level - one or two last price digits.
Line color - line color.
Note: If there are no incoming quotes (for example, at the weekend) and you have attached the indicator to a chart, it will not be visible. Select Refresh in Charts menu. It is recommended that you apply the indicator during the active market hours or use it in the strategy tester.
Buyers of this product also purchase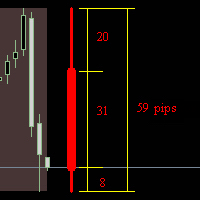 Day Bar Info
Nikolay Frolov
The indicator 'draws' a daily, weekly or monthly candlestick on the current chart. Shows in points the sizes of the upper and lower shadows, the body and the entire candlestick. Real time work. Works in the strategy tester. Indicator parameters: How_much_to_show - how many blocks to show. Block_period - block period (day / week / month) Shift - shift from the edge of the chart in bars. language - language selection.
FREE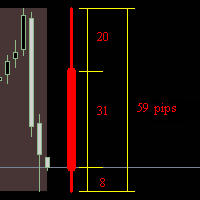 Day Bar Info MT5
Nikolay Frolov
This is a perfect tool for intraday trading. It allows you to see a day candle on a chart having a timeframe less than D1. Besides, it displays upper and lower candle shadows, as well as a body and an entire daily candle (in points). Parameters: Show_Day - amount of days to be displayed in blocks. The allowable value is not more than 31. Shift - daily candle shift to the right from a chart margin (in bars). language - select a language. Russian and English are available. Features: The indicator
FREE
True Trend
Nikolay Frolov
The indicator shows the current price movement and is, in fact, a full-fledged trading system. It works with brokers with 4 and 5-digit quotes. The signal appears at the beginning of a new (zero) candle. When the signal arrives, it does not "blink", disappear or redraw. Long straight sections are considered to be flat. After the flat, we anticipate a possible movement. The indicator lines can be used as Stop Loss. The indicator can work in the strategy tester. Parameters Counts Bars - amount of
15 USD