Overview

Reviews (1)

Comments (64)

What's new
Color Trend FX
The Color Trend FX indicator shows on the chart the accurate market entry points, accurate exit points, maximum possible profit of a deal (for those who take profit according to their own system for exiting deals), points for trailing the open positions, as well as detailed statistics. Statistics allows to choose the most profitable trading instruments, and also to determine the potential profits.
The indicator does not redraw its signals! The indicator is simple to set up and manage, and is suitable for beginners, advanced and professional traders.
The indicator is a part of my portfolio of tools for trading, therefore, it will be constantly upgraded and supplemented with new features, which will be available to all my clients. I would be grateful for your feedback!
Features of Color Trend FX
Automatically determines the market entry points;
Automatically determines the market exit points;
Can be used on any symbols and timeframes;
Ability to trail open positions;
Expanded statistics on entries (separate for Buy and Sell deals), allowing to choose a profitable symbol and determine potential profit;
Notification functions using email messages, terminal alerts, push notifications;
Signals are not repainted;
Signals strictly on the "Close of the bar".
Main settings
AccuracyDelta - accuracy of entry filter. The lower the value, the more "noise" in signals. If a value is too large, the signal may be lagging;
‌Days for Calculation - number of days for calculation. If your computer is not very powerful, you can limit the number of bars for calculation;
Show Extended Statistics - display extended statistics on deals;
Delta to Draw Arrows (in Pips) – offset in pips to display the signals on the chart.
Time settings

Use Time Filter - activate filter by time;
‌Start Hour - trading start hour;
Stop Hour - trading end hour;
GMT Offset – shift relative to GMT.
Color settings
ColorBuy - color of buy signals;
ColorSell - color of sell signals;
CurrentColorBuy - color of buy signals on the current [0] bar;
‌CurrentColorSell - color of sell signals on the current [0] bar.
Notification (alert) settings
Enable Notifications - activate all types of alerts, false - disabled, true - enabled;
Enable Terminal Alerts - activate alerts in separate message boxes;
Send Push Message - send push notifications to the mobile terminals (specify the MetaQuotes ID in the settings);
Send an Email - send emails to the address specified in the settings.
Important Note
The purpose of the instrument is to show accurate entry points, points for trailing open positions, exit points. It also displays statistics on the possible potential profit for the current instrument and timeframe. It is not recommended to trade during important news releases, in order to avoid false entries!
It is not recommended to trade on a low-volatility (flat) market!
The principle of using the data on the average profit at the current symbol and timeframe:
By analyzing different pairs and timeframes, you can choose the most profitable pair and timeframe suitable for your style of trading.
Knowing the average profit on the current instrument and timeframe, you can select the average profit level for next trades.
Buyers of this product also purchase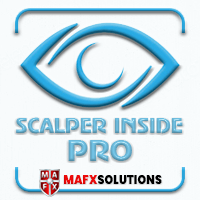 Scalper Inside PRO
Alexey Minkov
This is a trend indicator for MT4, giving accurate signals without repaint or delays, and allows you to test your own arrows indicators. Main Features Next-Generation Trend Detection Algorithm (NG TDA) Automatic Detection of Enrty and Exit Points Detailed Statistics Calculation Includes Two Superior Strategies Suitable for Different Trading Instruments and Timeframes Ability to Connect Custom Indicators to Calculate Statistics and Check Profitable (in PRO version) Easy-to-Use Rules Suitable for
115 USD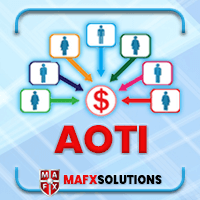 All in One Trade
Alexey Minkov
The main purpose of the All-in-One Trade Indicator (AOTI) is determining the daily targets for EURUSD, EURJPY, GBPUSD, USDCHF, EURGBP, EURCAD, EURAUD, AUDJPY, GBPAUD, GBPCAD, GBPCHF, and GBPJPY. All other modules work on any instruments. The indicator includes many features: Double Channel trend direction, Price channel, MA Bands, Fibo levels, Climax Bar detection, etc. The indicator is designed to simplify the analysis of the market, and it is based on several trading strategies that I apply to
189 USD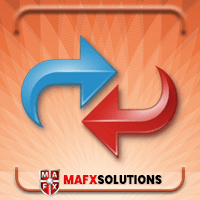 Reversal Master
Alexey Minkov
The Reversal Master is an indicator for determining the current direction of price movement and reversal points. The indicator will be useful for those who want to see the current market situation better. The indicator can be used as an add-on for ready-made trading systems, or as an independent tool, or to develop your own trading systems. The Reversal Master indicator, to determine the reversal points,  analyzes a lot of conditions since the combined analysis gives a more accurate picture of t
45 USD
▪ Scheduled compilation for the current build of the terminal
* Indicator's logic upgrade,
* Added filter by time,
* Some minor changes.
* Important update: added the ability to determine the exit points

* Ability to move the comment area on the price chart