Overview

Reviews

Comments (4)
QTFx Better Candles
QTFx Better Candles are little more accurate than the standard ones. For correct practicing you must define the market as ranging or trending.
In trending markets, you find easily an entry in the Trend direction. Use for the Trend definition higher highs/lower lows, moving averages or other.
The red Candles are Sell and the blue ones are buy Candles.
Please keep in mind that you should support your trade with other systems to get an accurate trading and using a trailing stop loss.
Key Features
Signals confirmed on close of the candle
No repainting
No backpainting
No recalculating
Parameters
Alert on close candle
Alert on current candle
Alert with popup
Alert with Email
Alert with Sound
Soundfile
Buyers of this product also purchase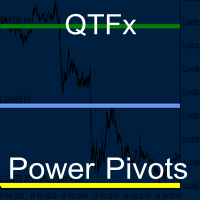 QTFx Power Pivots
Thorsten Frey
This QTFx Power Pivot indicator is for the manual professional Trader, you can use the Floor Pivots with alerts on particular distance and set custom parameters. Recommended are the Camarilla Pivots you can use this for Targets and Pullbacks trading in your strategy. These are Camarilla Original Pivots with 13 Level. Parameters Counting Periods back Periods H1, H4, D1, W1, MN Line Labels ON/OFF Distance Alert in Points Popup Alert Email Alert Push Notification Sound Alert with Soundfile Every
25 USD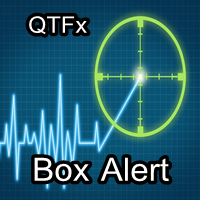 QTFx Box Alert
Thorsten Frey
The QTFx Box Alert draws boxes on every completed last fractal from high to low. The Indicator alerts at breakouts of the fractal box in sideways markets, it´s possible to change the distance to alert. You can see immediately new support and resistance, it´s visual for breakouts in multiple timeframes. And you can see easily particular higher highs and lower lows for price action trading, you can see also instantly the distance in Pips from last high to last low, for setting the stop loss for ex
50 USD