Job finished
Execution time 15 days
The ea should be based on indicator Tipu Renko Live chart.
We need 20 pips distance from the starting point, price reversal to that point, and action on the next touch of the 20 pips distance from that start (considered as possible breakout). (IMAGE1)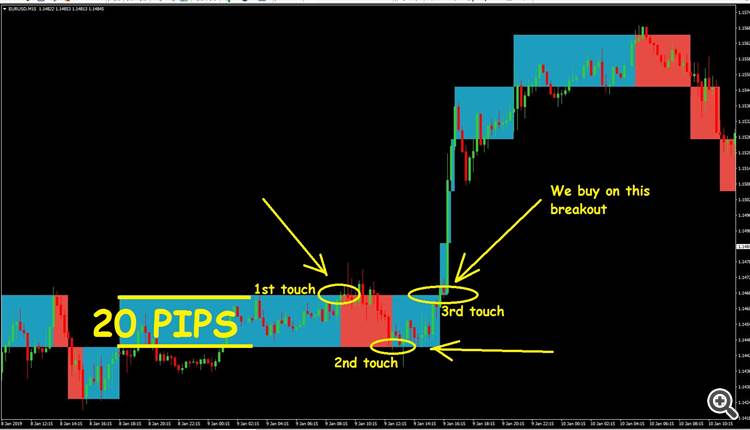 This is the first step and if we hit TP, the trade is closed and we are looking for next opportunity. If we hit the SL, we are opening hedging trade immediately (with doubled position) in opposite way on the same place where we hit the SL.
If we hit SL again, we repeat procedure 2 more times. After 4 losing trades in a row, we stop the process and keep looking for new trades.
Basically, we need 3 boxes in a row (red-blue-red) or (blue-red-blue), and trade is opening on the closing of the 3rd box.