Hello
I have been using a stregie and it's being playing nicely so far, so I want to try to code it.
Its based on Hammer Formation: To create a hammer price must first significantly sell off to create a new low for a currency pair. However, after this decline, prices must significantly rally causing prices to have a small body and close near its opening price. It should be noted that hammers should have long wicks at least twice the length of the candle body. As well, the candle itself can either be red or blue depending on the strength of the reversal.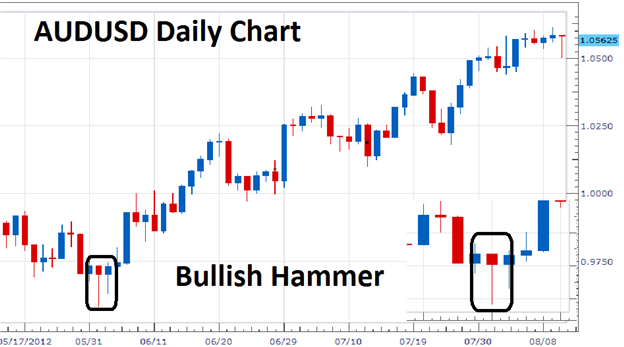 So my strategie is quite simple :
when a hammer appears in D1 timeframe..
Se set a buy stop with 20 pips away from the top of the hammer formation and a stop loss 20 pips away from the bottom of the hammer.
The stop will move with every new daily candle, always 20 pips below the low of previous candle.
This strategy will be the same for a sell stop.
Anyone can code it?
Thanks!