Chock Hwee Ng
| 2017.08.11
Grid Hero's built-in PIPS AVERAGING MATHEMATICAL ALGORITHM (P.A.M.A.)
Let's elaborate on Grid Hero's built-in PIPS AVERAGING MATHEMATICAL ALGORITHM (P.A.M.A.) using past live trades as real live example.
Referring to the screen shot below from my real account, as you can see in the live trades transactions:
1) First Sell order was placed at 1.05962
2) But then price suddenly moved against our First Sell Order
3) Price moved up against our Sell Orders by 74 pips to 1.06701 when the last Grid Order was placed
4) Price then loses momentum after the strong up trend and then started to retrace down - the usual ebb & flow movement
5) Price only retraced 17 pips and Grid Hero EA exited all trades with profit using the Pips Averaging Mathematical Algorithm (P.A.M.A)
6) All these trades were opened and closed on the same day as you can see in the trades history from the screen shot below
Hope you've a better picture of how the daily ebb and flow nature of price works in favor of Grid Hero's averaging algorithm.
And yes price always ebb and flow regardless whether it is ranging or trending, the idea is to take advantage of this Forex nature in a mathematical way.
GRID HERO EA Product Page:
https://www.mql5.com/en/market/product/20937
GRID HERO EA FAQ:
https://www.mql5.com/en/blogs/post/689594
GRID HERO V5 13 Years Back Test Video:
https://youtu.be/QuWqw2OY8ps
GRID HERO V6 Visual Back Test Video:
https://youtu.be/aBcesp-OTsU
GRID HERO EA Live Signals:
https://www.mql5.com/en/signals/author/daveng
GRID HERO Myfxbook(new signal): myfxbook.com/members/iamforexrobot/grid-hero-real-axitrader-ecn/2195120
GRID HERO Myfxbook(retired): myfxbook.com/members/iamforexrobot/grid-hero-real-axitrader-ecn/2005396
Regards,
Dave Ng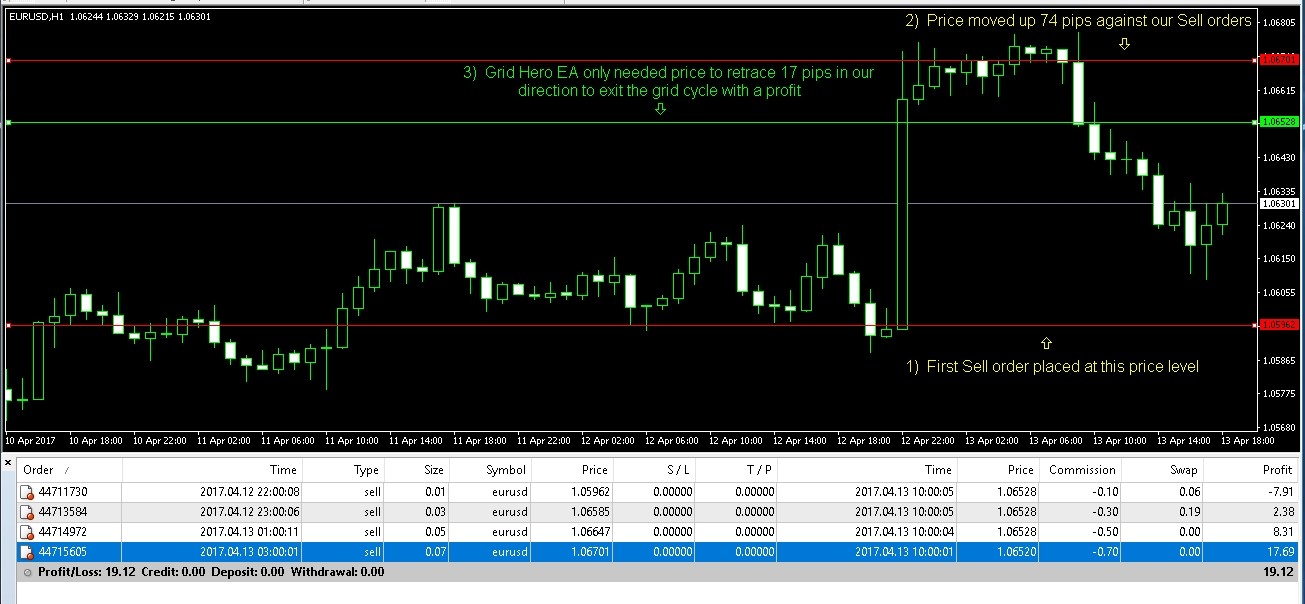 · 3