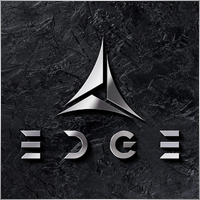 不

经验

6

产品

457

演示版

0

工作

2

信号

0

订阅者
Hello , let's get acquainted . My name is Alexander.
Summary:
Experienced creator of trading advisors with extensive experience in financial markets, programming and data analysis. I am skilled in developing and implementing algorithmic trading strategies and creating trading systems that generate consistent profits.

Skills:

Experience developing trading algorithms and strategies using programming languages such as Python, Java and C++.
Ability to use data analysis tools and techniques to identify profitable trading opportunities and trends
Strong understanding of financial markets, trading concepts and technical analysis
Experience backtesting, optimizing and modeling trading models using platforms such as MetaTrader, NinjaTrader and TradingView.
Experience in project management, including scoping, planning and execution of trading system development projects
Familiarity with risk management techniques including position sizing, stop loss orders and portfolio diversification.
Experience:
Designing and developing algorithmic trading strategies for various financial instruments including stocks, futures and currencies.
Collaborate with traders and portfolio managers to identify profitable trading opportunities and develop custom trading systems that meet their needs
Conduct backtesting, optimization and simulation of trading models to ensure quality and reliable performance.