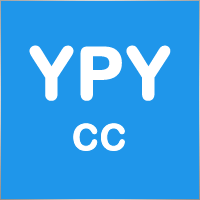 8+ years

experience

0

products

0

demo versions

0

jobs

0

signals

0

subscribers
Our Digital Agency YPY specializes in the following activities:
1. Software development.
2. Social media marketing, including software development for these tasks.
3. Creation of unique and creative media content and art.
Development of innovative software development under YPY brand in the field of algorithmic trading. We rent our innovative automated trading systems, which are the flagships in the automated trading of synthetic instruments (created using our know-how). Tens of thousands of traders around the world have already joined us and downloaded our products published at MQL5.community.
All our trading systems is suitable for reasonable traders who prefer a reliability and safety trading, not expecting crazy profits every day.
More information can be found here:
www.ypy.cc
Dear users, all of our products are divided into three main price groups:
1. Paid products - for all individuals, which use deposits from 10 thousand to a million US dollars for trading.
2. Paid Enterprise products - for any institutional clients, which use deposits of one million dollars or more.
3. A wide range of absolutely free products - for all users, which use deposits of less than 10 thousand US dollars for trading.
*******
YPY business model:
Stage 1. "Development"
Our qualified engineers (not freelancers) develop a new YPY high-tech trading system that, as a rule, uses a large number of different strategies for trading on a virtual level. In the heart of any trading algorithms we use, we always use only viable strategies that ensure a confident and stable trade during future periods. The basis for stable trading in the future is the viability of strategies, because the results of testing on previous history cannot guarantee this. We have developed a special know-how technique and proprietary software to analyze the viability of each strategy. For each trading system, we create a base of several million to several trillions of different strategies. We regularly select the most relevant strategies for the current market from this base and create the most effective diversified portfolio with the minimum correlation that the trading system uses. This is a very serious work that is possible only if we use our know-how technologies and specialized software that does not have analogs and requires a lot of time and money.
Usually this stage takes about a year.
Stage 2. "Testing"
Our specialists carry out various testing and debugging of the automated trading system on our servers with the purpose of creating a special PRO version of the product for open testing.
Usually this stage takes about 3-6 months
Stage 3. "Open testing"
We declare open testing of this new YPY auto trading system free of charge for anyone. As a rule, several thousand users use it for several months. This allows us to quickly find and fix bugs and significantly improve the stability and efficiency of trading.
Usually this stage takes about 3-12 months.
Stage 4. "Publication of the finished YPY product for public use"
We publish three versions (Basic, PRO, PRIME) of each new YPY trading system on the market. PRO and PRIME versions are paid, while the PRIME version is created specifically for the management of large assets and has expanded functionality. We set the minimum cost of rent for the PRO version for the first time. A user can try free Basic version having the same functionality to get the idea of the product.
We offer individual conditions for institutional clients, including cooperation on terms of payment only after the client receives profit based on the results of trade (if was no profit, there are no payments).
All our paid products are not available for purchase, they are only available for rent. Only the rent provides a compromise between interests of users and developers. Because the developer is interested in active development and finalizing the product in accordance with the current market changes.
Usually this stage takes at least two years.
Stage 5. "Product removal from public use"
After the YPY automated trading system has accumulated serious trading statistics, we begin to consider the proposals of well-known banks and hedge funds wishing to obtain an exclusive license. If we make a decision to issue an exclusive license, then we remove product from public use. Only active PRIME users have the ability to continue the use of the trading system on an individual basis after its removal from public use (in the case of the issuance of an exclusive license).
*******
We pay particular attention to the maximum safety and stability of trade during the development and testing. For this we necessarily integrate several independent levels of protection into each trading system to protect the deposit and ensure the most safe trade:
1. Protective real stop-loss and take-profit levels for all open real orders. As a rule, we try to use short levels of stop-loss (ten times less than the levels of take-profit)
2. Individual virtual levels of stop-loss and take-profit for all open virtual orders.
3. Forced automatic closing of positions and stopping trade in case of detection of abnormal dangerous movements of market prices.
4. Forced automatic closing of positions in case of exceeding the volatility limits that are acceptable for trading logic.
5. Automatic closing of virtual orders when a virtual strategy exceeds its maximum allowable drawdown. This works for each virtual strategy independently.
6. Automatic adaptive spread expansion control, which does not allow opening new orders under inadequate trading conditions.
7. Automatic activation of the "PauseTrade" mode if the actual size of the leverage is less than the allowable size.
8. Automatic activation of the "PauseTrade" mode in case of detection of margin level of less than acceptable size.
9. The ability for the user (if desired) to additionally manually limit the size of the maximum allowable total drawdown for open orders.
*******
FYI:
1. We never praise our products and do not promise mountains of profit because we know that the market is not predictable.
2. We do not follow standard developers' practices: take money first, and only then allow you to use the software in full mode. For this reason, we've published absolutely free our new experts, which testing results outperform many paid advisers.
*******
Test results:
myfxbook.com/members/ypyea
*******
Product Video:
https://www.youtube.com/c/YPYEA/videos
*******
About VPS and ping
Many users think that the main factor for a good VPS is a small ping. However, they do not pay attention to the parameters and characteristics of the server.
But if you use a powerful trading system with a large number of strategies, then the full cycle of calculations can take hundreds of times longer than ping. Therefore, it is very important that the processor always has several powerful cores for fast computing and enough RAM for fast operation of the entire server.
A wide range of powerful and inexpensive VPS can be found here.
http://www.tkqlhce.com/click-9109894-12454592
The minimum configuration "VPS S SSD" is usually sufficient for most tasks of retail traders.
*******
Dear users, for efficient trading, we always recommend using reliable brokers who can offer honest competitive trading conditions (narrow spreads, high quality execution, stable connection with the trading server).
It is difficult for retail users to choose a good broker, so as professionals we can recommend to try trading with these reliable regulated brokers offering true ECN accounts (they offer a direct reduced commission for our users):
1. Global Prime (Australia)
This broker offers effective leverage up to 1:100 to all clients, which allows you to use the full potential of the trading system.
When registering on our link (IB ID: YPY), any user will have a reduced commission (22.85% of the commission) for ECN account when trading with this broker.
https://secure.globalprime.com.au/c/YPY
2. ICMarkets (Australia)
This broker offers effective leverage up to 1:500 to all clients, which allows you to use the full potential of the trading system.
When registering on our link (IB ID: 29461), any user will have a reduced commission (21.5% of the commission) for TRUE ECN account when trading with this broker.
http://icmarkets.com/?camp=29461